Somalia's 'deadliest attack ever' kills 276, injures 300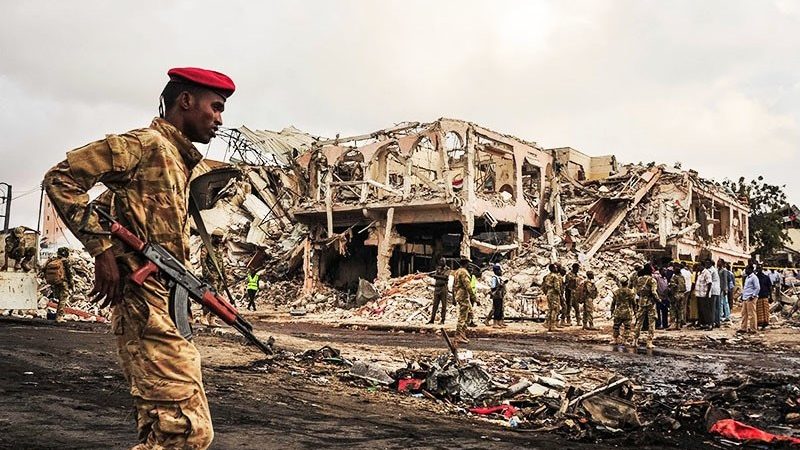 At least 276 people have been killed and 300 injured by a massive truck bomb that tore through a busy shopping district of Mogadishu, the government said on Monday, making it the "deadliest attack ever" to hit war-torn Somalia.
The figure was a huge jump from an initial police estimate of 20 dead in the hours after the deadly explosion ripped through the Somali capital on Saturday, causing scenes of carnage and widespread devastation.
"Somalia Federal government confirmed that 276 people were killed in the blast… and 300 others wounded people were admitted at the different hospitals in Mogadishu," the country's ministry of information said.
"There is still national rescue operation," ongoing the ministry said in a statement, adding that there would be "national mourning and prayers for the victims" in the coming days.
Police official Ibrahim Mohamed told AFP that many of the victims were "burned beyond recognition" in what he described as "the deadliest attack ever."
Rescuers worked through the night to try to pull bodies from the rubble after the truck bomb exploded outside of the Safari Hotel on a busy road junction, levelling buildings and leaving many vehicles in flames.
"This is the most painful incident I can remember," the deputy speaker of the Somali Senate Abshir Ahmed said in a Facebook post after visiting the Medina hospital where many of the victims had been taken.
There has been no immediate claim of responsibility, but the Shabab, a militant group aligned with Al Qaeda, has carried out dozens of suicide bombings in its bid to overthrow Somalia's internationally-backed government.
Saturday's blast was universally condemned, including by the United States, Britain, Canada, France, Turkey and the African Union.
Turkish President Recep Tayyip Erdogan's spokesman Ibrahim Kalin said Ankara was sending planes "with medical supplies", adding that the wounded would be flown to Turkey and treated there.
The country is a leading donor and investor in Somalia.