Shahtaj-4 wins Argentine Republic Polo Cup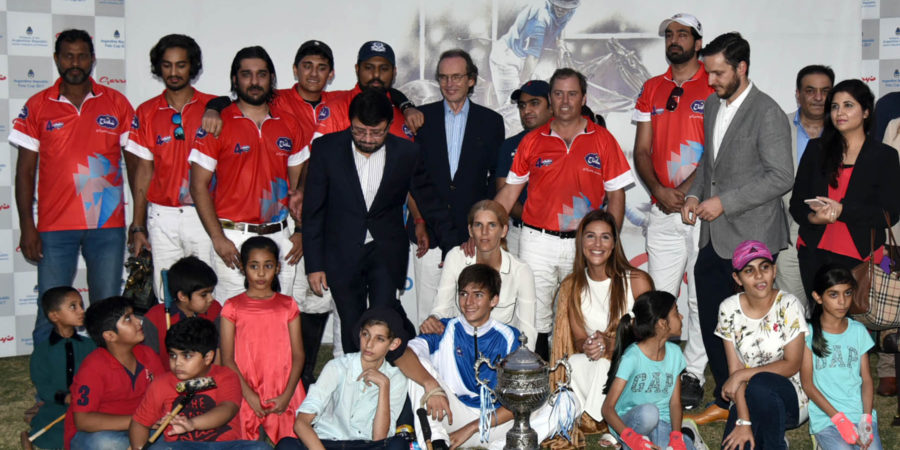 ISLAMABAD, OCT 16 (DNA) -The Shahtaj-4 won the Argentine Republic Polo Cup in a match with the team of Hashoo Group at the final match played on Sunday at the Islamabad polo ground.
Shahtaj's Hamza Mowaz scored five goals for his team, while the team won with a score of 8:1. A large number of diplomats, politicians' and local polo lovers& players attended the match.
A 13-year-old boy, TurabRizviwho played for the Hashoo team showed a lot of confidence and played a good game. Whereas, his 16-year-old brother, Aun Abbas was playing for the other team and also scored a goal for the victorious team.
Ivan Ivanissevich, the Ambassador of the Argentine Republic distributed the trophies among the players of the winning team as well as among the competitive runner-up team.
During the first chukker of the finals, Shahtajhad only scored one goal against Hashoo, which was goaled by HamzaMowaz. Two goals from winning team's were scored in the next chukker by Matias Olmos, an Argentinean player who is an international trainer and has also been running the Islamabad Club Polo Academy for the last couple of years. During this chukker, SaqibKhakwani scored the Hashoo group's only goal.
HamzaMowaz made the goal three more times in the next chukker, putting his team in the comfortable position of 6:1 before the start of the final chukker.
During the last and fourth chukker, Shataj's Osman scored another goal for his team which was followed by another by Aun Abbas, which received great appreciation from the spectators.
Hamza and his horse were both awarded for their brilliant performance. Five teams participated in the tournament.=DNA
===============