Second Round of Pakistan, Kazakhstan bilateral political consultations held in Kazakhstan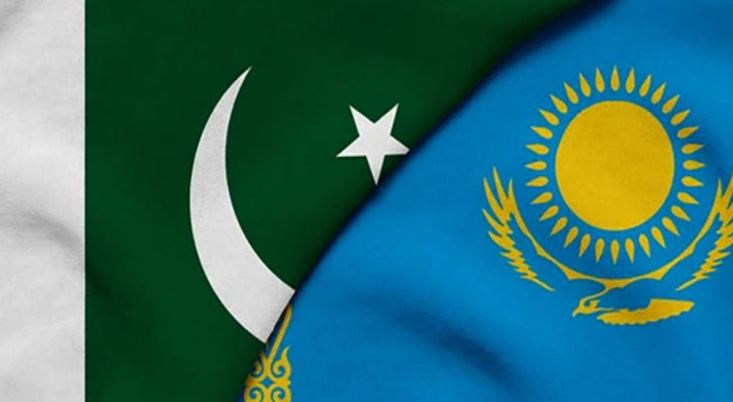 Astana, Kazakhstan, JUN 26 /DNA/ – The second round of Pakistan-Kazakhstan Bilateral Political Consultations (BPC) was held today i.e. on 26th June 2023 in Astana, Kazakhstan. Additional Secretary (Afghanistan & West Asia) Syed Ahsan Raza Shah led Pakistan side while Kazakh side was led by Mr. Kanat Tumysh, Deputy Minister for Foreign Affairs of the Republic of Kazakhstan.
During the consultations, both sides held extensive discussions on various facets of bilateral relations in the political and diplomatic , trade, economic connectivity, science & technology and culture sectors. The two sides also exchanged views on issues of regional and global importance. Cooperation between two countries within the framework of United Nations, CICA, OIC, ECO and SCO was also reviewed.
The two sides agreed towards early finalization of the Transit Trade Agreement which would become the catalyst for enhanced trade between the two countries. It was also agreed to enhance connectvity between the two countries and welcomed the resumption of direct flights commencing early next month.
The consultations offered an opportunity for both sides to comprehensively review the current level of bilateral relations. Both sides also identified new areas of mutual interests and reiterated the desire to further strengthen bilateral relations.