Scottish leader Humza Yousaf worried about parents-in-law 'trapped' in Gaza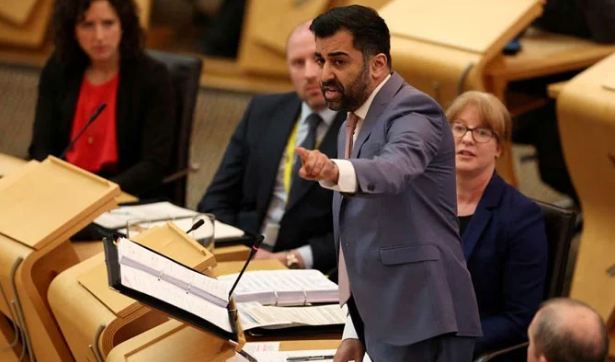 Humza Yousaf, the first minister of Scotland, stated on Monday that his wife's parents were "trapped" in Gaza, expressing his family's constant concern about whether they would survive an Israeli attack on Gaza.
When Hamas launched a surprise strike on Israel over the weekend, the parents of Yousaf's Palestinian wife were in Gaza visiting family.
"They're trapped in Gaza. They're being told by the Israelis to leave Gaza, they've been told that Gaza will be effectively turned into rubble but they have nowhere to go, they can't leave, Gaza is under a blockade," Yousaf said in an interview with the BBC.
In reprisal for one of the deadliest attacks in modern history, in which the Islamist group Hamas killed over 800 Israelis and kidnapped scores more, Israel has been carrying out airstrikes on the Palestinian enclave of Gaza, killing hundreds of Palestinians.
Upon indications that Hamas might be preparing a ground invasion in the Gaza Strip, the Israeli military announced that it had called up an unprecedented 300,000 reserve soldiers and was enforcing a complete blockade of the region, Reuters reported.
"Even with the assistance of the foreign office, they cannot guarantee any safe passage to any of the borders. Therefore, you can imagine my wife and I are sick with worry about whether or not, frankly, our parents — my in-laws — will survive," he said.
Yousaf, a 38-year-old practising Muslim, won a contest to lead the governing Scottish National Party earlier this year, making him the first Muslim to lead a country in Western Europe in recent history.
Scotland has a semi-autonomous government, which is in charge of issues such as health and education.
Other responsibilities like immigration and defence are controlled by the British government in London.