SC adjourns pleas against fuel price adjustment in power bills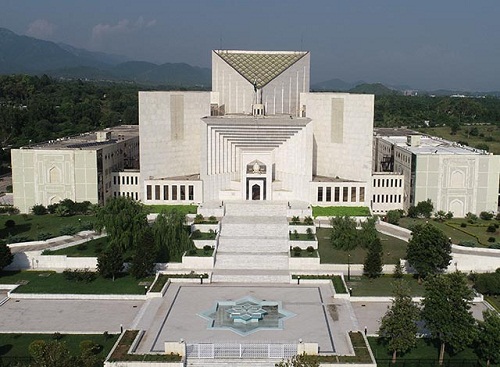 ISLAMABAD, OCT 02 (DNA) — The Supreme Court of Pakistan Monday adjourned hearing till October 16 on petitions pertaining to the addition of fuel price and quarterly adjustments in electricity bills. A three-member bench, headed by Chief Justice of Pakistan (CJP) Qazi Faez Isa, heard the case.
During the proceedings, the court remarked that it wouldn't allow the facility of video link to anyone on the next hearing, directing all the respondents to appear before the court for arguments. CJP Isa observed that firstly the court would decide the maintainability of the appeals after hearing arguments on legal points on next hearing.
At the outset, Lawyer Khawaja Tariq Rahim adopted the stance that some lawyers had received court notices and several didn't. He said that he had to appear before a full court bench on Tuesday and requested the court to grant time in the instant case.
Additional Attorney General (AAG) Aamer Rehman also prayed the court to grant some time, saying that the attorney general for Pakistan (AGP) wanted to present arguments by himself in this case.
The counsel for the Lahore Electricity Supply Company (Lesco) requested the bench to suspend the verdict of the Lahore High Court (LHC). The AAG commented that the decision of the LHC had caused a loss worth Rs 40 billion to the national exchequer.
The chief justice enquired whether anybody had filed an intra-court appeal against the verdict of the LHC. Khawaja Tariq Rahim argued that these appeals were non-maintainable as no ICA had been moved in the LHC.
The court, however, said that it wouldn't accept the request by anybody on next hearing for adjournment. "If someone cannot appear, then he needs to send an alternative lawyer," it added. The CJP said that the court was also serving notice to the AGP as the cases were related to federal laws.
It may be mentioned here that the LHC had declared the fuel price adjustment in electricity bill as illegal. More than 1,000 petitioners had moved the LHC. The electricity transmission companies had challenged the verdict of the LHC before the apex court. — DNA