SAPM stresses enhanced Pak-Hungary ties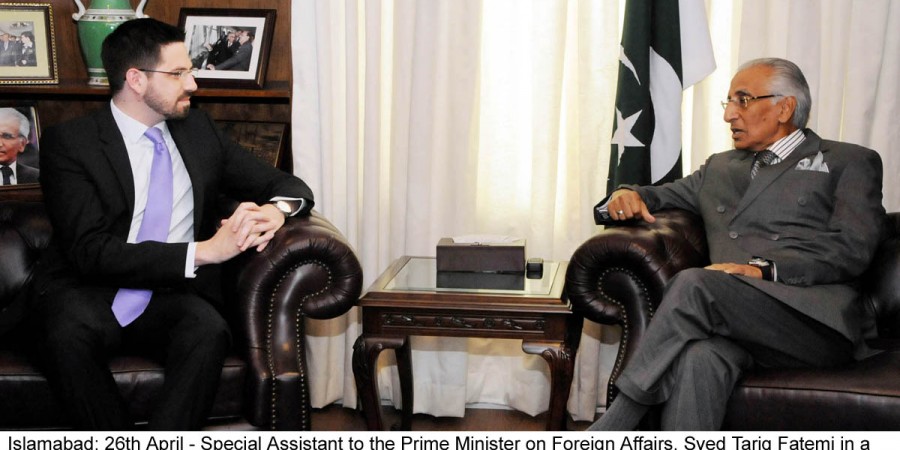 ISLAMABAD, 26 APR (DNA) – Special Assistant to Prime Minister on Foreign Affairs Syed Tariq Fatemi on Tuesday said the existing cordial relations between Pakistan and Hungary needed an increased engagement in political, economic and other areas.
The Special Assistant to PM (SAPM) stated this in a meeting with Hungarian Minister of State for Economic Diplomacy Levente Magyar here at the Foreign Office.
The SAPM commended the Hungarian oil and gas company MOL for its successful operations and contribution to the energy sector in Pakistan. He also invited other Hungarian companies to take advantage of the business friendly policies of the government and invest in different fields.
Pakistan's role and sacrifices in the war against terrorism and other issues of regional and international importance also came under discussion. The Hungarian Minister, who is one a two-day visit to Pakistan, said Pakistan and Hungary enjoyed excellent relations and Hungary was keen to further strengthen the bilateral ties.
He also appreciated Pakistan's success in the fight against terrorism and acknowledged Pakistan's positive strides in economy and law and order. He also thanked the Government of Pakistan for its support to the Hungarian oil and gas company MOL. DNA