Pakistan stresses need for Pak-India dialogue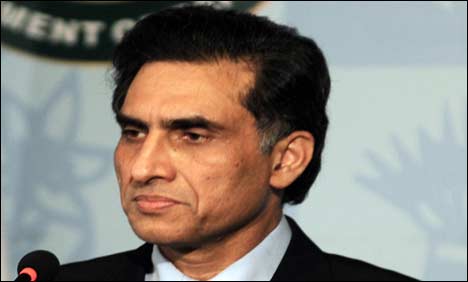 NEW DELHI, 26 APR (DNA) – Foreign Secretary Aizaz Chaudhry met his Indian counterpart Dr. S. Jaishankar in New Delhi on Tuesday and underscored the need for early commencement of comprehensive dialogue for which the Indian Foreign Secretary's visit to Pakistan is due.
Both met on the sidelines of the Heart of Asia conference, the Foreign Ministry spokesperson said.  The meeting provided a useful opportunity to exchange views on recent developments in bilateral context, he said.
The Foreign Secretary underscored Pakistan's commitment to have friendly relations with all its neighbors, including India in line with PM's vision. He said the two countries should remain committed to a sustained, meaningful and comprehensive dialogue process.
"All outstanding issues including the Jammu and Kashmir dispute were discussed and the FS also took up the matter of capture of RAW officer, Kulbushan Jadev," he said.
Foreign Secretary expressed serious concern over RAW's involvement in subversive activities in Balochistan and Karachi and said such acts undermine efforts to normalize relations between the two countries. He also conveyed concern over the environment being created in India for the release of the prime suspects of the Samjhauta Express blasts.
The FS pointed out that, despite repeated requests, India has not shared investigation reports in which 42 Pakistanis had lost their lives. He expressed the confidence that, building on the goodwill generated by the recent high level contacts. DNA