RSF's Exile journalists map – Where is Pakistan?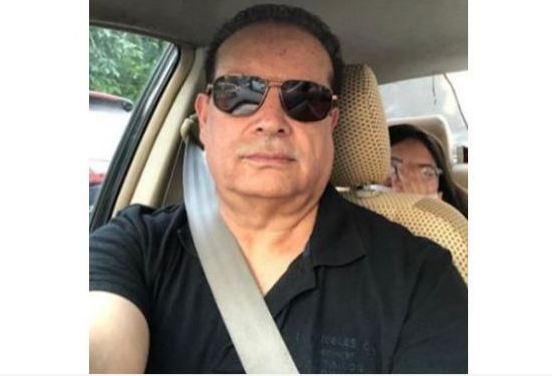 By Qamar Bashir
Some of us were expecting Pakistan to be at the top of the list of countries where journalists and media personnel are fleeing the country due to alleged persecution by the state. However, to my and many others' surprise, the latest mapping issued by Reporters Without Borders (RSF) makes no mention of Pakistani journalists fleeing to Europe and North America, which in our perception were migrating and fleeing in hordes. In reality, neither India nor Pakistan are experiencing an alarming exodus of journalists, but Bangladesh and Afghanistan are the only countries in South Asia that meets RSF's criteria for journalists fleeing the country due to safety and security concerns.
The Exile map tracked the movements of journalists, and found that the journalists are primarily flees from nations where there was either war or fighting, or major economic, social, and law and order concerns, and as expected, the natural outflow of these journalists was towards Europe and North America.
Based on data accumulated over the last five years, the exile journalists map depicts journalist migration as a global phenomenon, with journalists from all continents being found escaping to the safe havens. The countries most unfriendly to journalists were primarily from Europe (Ukraine), Africa (Sudan), and the Middle East (Syria), but there has also been recent tension and political turbulence that has fueled persecution of critical and/or independent media.
The map's purpose was twofold: one was to oppose the persecution that drives journalists to flee, and the other was to assist journalists and media persons who have no choice but to seek refuge abroad to ensure their survival by involving all actors, including democratic governments and other stakeholders, in providing various services for exile journalists and assisting in the creation of the JX Fund. It also attempted to mobilize international support for exile media, whose impact extends beyond the borders of their home country in an era of globalized challenges to the provision of news and information, as well as propaganda wars."
According to the map, Russia is at the top of the list on account of forcing several hundreds of journalists to abandon the country as a punishment for not toeing the government line while objectively reporting on the motives, strategies, and plans of war, as well as the gains and losses sustained during the conflict with Ukraine. The defiant journalists were imprisoned, and those with the fortitude, courage, and means fled to neighboring countries such as Georgia, the Baltic states, or within the European Union, particularly Poland, Germany, and France. Despite their fleeing, the majority of their media entities continue to operate remotely. For instance, the news website Bumaga continued to cover Saint Petersburg with the assistance of fleeing journalists hosted by seven countries.
On the other hand Russian DOMA continued improving the media law to cater to any emerging situation. Accordingly, a bill was passed on March 4 – a major addition to the disinformation law passed in 2019 – where the posting of material about the Russian military services which was termed false and had "discredited" the military was punishable by up to 15 years in jail. In addition to this law, at least six more laws have been quickly enacted since Russia's invasion of Ukraine. And later on 22nd March, media laws were extended to Russian state bodies operating abroad. These laws prohibit "socially significant" unreliable information that does not originate from the government, such as rouble exchange rate declines, price increases, epidemics, and natural disasters as punishable offenses. Resultantly, in the past six months, more than 4,000 individuals, including journalists, have been prosecuted under this law, and 224 of them face a possible prison sentence. Even a Russian human rights organization was prosecuted for posting a link to international media outlets about Russian army atrocities in the Ukrainian city of Bucha.
On April 6, another law was approved prohibiting the public depiction of "denial of the Soviet Union's humanitarian mission in the liberation of the countries of Europe" punishable by 15 days in prison. "Every Soviet soldier must always be presented as a highly moral and humanistic hero," the Mass Media Defence Centre (MMDC), a Russian human rights NGO, stated in its legal interpretation of this regulation. Another amendment in media law was made to empower the prosecutor general's office to legally suspend or restrict the registration of any media outlet (print, radio, television, or website) without the need for a court order. If a second breach occurs, the media outlet will risk indefinite extrajudicial suspension. At the same time, Russian media outlets operating in foreign countries, if shut down or penalized by the host country, the media of that country(s) will face similar action against the media of those countries which were operating in Russia. Therefore, when Russian official television network RT was prohibited in the European Union, at least 27 media outlets of the European Union operating in Russia were shuttered or ceased operations, including the BBC, CNN, and CBC/Radio Canada. The Russian government went hard on the internet and social media at the same time and blocked nearly 7,000 websites since the war began.
The second spot was taken by Afghanistan, where scores of journalists were forced to abandon the country as it fell back under Taliban control in August 2021. Since the Taliban came to power, 2021 Afghan journalists have fled the country for fear of retaliation. Despite the fact that these evacuations occurred in a volatile and changing political climate, their implementation took several months, and some journalists are still waiting to be resettled in Europe. RSF' has provided the French authorities with a list of 80 vulnerable journalists. So far, 25 journalists on this list have been permitted to travel from Afghanistan to France. The other 55 reporters are hoping to arrive soon. Nineteen of them are still in Afghanistan, while the rest are in third nations. The RSF German chapter was able to evacuate 159 journalists to Germany, the Spanish chapter was only able to rescue 18 journalists. RSF is currently enlisting Afghan Journalists who are sending distress calls in addition to providing assistance to journalists in Afghanistan and those who have fled to neighboring countries, whose security and economic situation is very precarious and who require administrative procedural support, particularly when processing visa and political asylum applications. Since August 2021, RSF has distributed 71 cash awards totaling 99,916 euros to journalists to assist them in meeting critical needs. It has also assisted with administrative procedures, particularly visa and political asylum petitions to European authorities in 81 cases.
Third place was taken by Myanmar, where the military retook control in a coup in February 2021, and fourth by Hong Kong, where at least 100 journalists escaped a three-year crackdown invoking national security laws that drove independent media like Apple Daily to cease operations. Jimmy Lai, the organization's founder, was imprisoned and many independent journalists fled to Taiwan, the United Kingdom, or North America.
The fleeing journalists' chosen destination was, as expected, the United States, Canada or western nations, whose languages they speak or where they already had relations. However, for most journalists escaping overseas, exile is a two-stage process that begins with seeking asylum in neighboring countries, such as Afghan journalists and their families fleeing to Pakistan, and then continues to other safe havens. Journalists from Syria have fled to Turkey and later to the countries.
The persecution of media in other countries and examples quoted above had made the case of Pakistan in terms of persecution of media persons dwarf but nonetheless Pakistan's media freedom status is not perfect, but it is not as terrible as in the countries mentioned by RSF in its study.
The Committee to Protect Journalists (CPJ) has documented the cases of at least 100 journalists who have been forced to flee Pakistan since 2010. These journalists have faced a range of threats, including physical attacks, death threats, and legal harassment. The reasons for persecution attributed by CPJ are: country's weak rule of law, which makes it difficult to prosecute those who attack journalists, government's LAE' has been accused of using journalists to silence its critics and the rise of religious extremism, which has led to an increase in threats against journalists who report on sensitive topics.
The International federation of journalists ironically enlisted many cases of journalists who fled during the PTI government from 2018 to 2022 and observed that during these times, talk shows were shut down, journalists and members of the media were attacked, harassed, tortured, forced out of jobs and thrown into jail. In 2021 Reporters Without Border labeled the PTI chairman as a 'press freedom predator' while recording various cases of persecution of media persons. Saleem Safi was removed from the panel of news analysts in 2018 when he reported about the closure of the RTS system during the elections. Nusrat Javed was forced to leave his job for criticizing Imran Khan. Najam Sethi was sued for Rs10 billion after the latter shared some insights about Imran Khan's family life during a TV show. Journalist Matiullah Jan was abducted in Islamabad in broad daylight. Absar Alam was taking a walk in a park outside his residence when he was shot at by an unidentified assailant. Editor-in-Chief of Jang, The News and Geo Mir Shakil-ur-Rehman was kept in detention for months in a 34-year-old property related case. Journalist and anchor Hamid Mir was made to leave his job and was unable to return until Imran Khan was gone. Vlogger and journalist Asad Ali Toor was beaten up inside his house. Mohsin Baig was arrested by the FIA. Asma Sherazi faced intense trolling and a very stern reaction by the PTI after writing a column for the BBC Urdu. Talat Hussain was forced out of his job for being a critic of the PTI and the list go on and on.
According to the Committee to Protect Journalists (CPJ), at least 18 journalists have fled Pakistan between 2018 and April 2022 for safety concerns. Of these, 13 fled in 2018, 3 fled in 2019, 2 fled in 2020, and 2 fled in 2021. Since April 2022, at least 4 journalists have fled Pakistan for safety concerns. These include Wajahat Saeed Khan, Shaheen Sehbai, Sabir Shakir, and Moeed Pirzada. A criminal and terrorism investigation was opened against freelance U.S.-based journalists Khan and Sehbai for allegedly "inciting people to attack military installations, spread terrorism, and create chaos. On 13 June, Islamabad police opened two similar criminal and terrorism investigations into Shakir, a freelance journalist based outside of Pakistan and Moeed Pirzada, U.S.-based editor of the news website Global Village Space.
When CJP confronted the government of Pakistan on these accounts, it reacted angrily and in a befitting response to the CJP it said, " the four journalists "have not been charged solely based on their journalism activities" but are "accused of engaging in political activism and propaganda disguised as journalism." The response added "these individuals are facing charges under terrorism laws because there is substantial evidence suggesting their deliberate efforts to incite and provoke the public, not only on May 9 but also in the preceding weeks,".
However, we should stop comparing ourselves with the worst examples but set our own high standards to make Pakistan's democracy a shining example where the media is respected and given the space it deserves, setting a positive precedent for other countries with similar backgrounds. Governments have an important role in ensuring that the media is a strong, responsible and vocal pillar of society. A free, fair and responsible media is essential for a healthy democracy and a prosperous and vibrant society, regardless of political philosophy or intent. Let's work together to create a thriving and responsible media ecosystem! We can start by investing in quality education and training programs to produce highly skilled and professional journalists. It's also important to ensure the safety and security of our current media professionals so they can perform their duties with peace of mind and accuracy. By doing so, we can build a healthy and prosperous democracy for all.