Romanian ambassador passes away; end of an era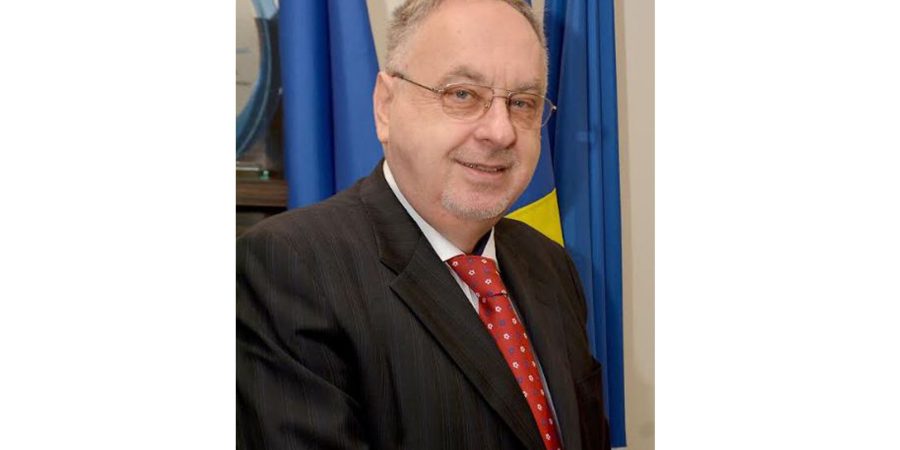 Diplomatic Corps and all Pakistanis are shocked; Ambassador Nicolae Goia contributed a lot towards promotion of Pakistan and Romanian bilateral relations during his tenure in Pakistan a number of agreements were signed between the two countries
The smiling face heads to his eternal abode, leaving his near and dear ones in shock and pain
Obituary
Ansar M Bhatti
ISLAMABAD, Ambassador of Romania to Pakistan, Nicolae Goia passed away on Sunday, June 24 2023, Ambassador Nicolae Goia of Romania was in Pakistan for more than five years. He had already completed his term, but because of his health reasons, his stay in Pakistan was extended. According to his close aides, he was under treatment in Pakistan for quite some time. It was because of his heath that he had decided to extend his stay in Pakistan in order not to disrupt the treatment process.
Ambassador Nicolae Goia was a senior Romanian diplomat who was at the last leg of his career. He was about to finish his diplomatic career and retire from service. Ambassador Nicolae Goia contributed a lot towards promotion of Pakistan and Romanian bilateral relations during his tenure in Pakistan a number of agreements were signed between the two countries.
During his tenure in Pakistan also a number of high level delegations visited Pakistan and from Pakistan high level delegations were visited Romania the diplomatic community in Islamabad has expressed deep grief and sorrow over the sad demise of Ambassador Nicolae Goia, who was very popular among the diplomatic community because of his professionalism and easygoing personality.
A few days ago, Ambassador Nicolae Goia attended a diplomatic reception, which in fact proved his last official appearance. Those who met him at that reception, including myself, simply cannot believe that he has left us because he was very much in his spirits, hale and hearty with benign and welcoming smile on his face. It was indeed shocking news a friend share this news with me.
The dean of diplomatic corps had sent a communication to entire diplomatic community and informed them of the death of Romanian Ambassador. Then the news spread like a jungle fire because Ambassador Goia was extremely popular not only among the diplomatic corps but Pakistani people as well.
To me, he was more than just an elder brother; he was a cherished companion and a devoted reader of my newspaper, the Daily Islamabad POST. Consistently, he offered valuable feedback on the contents and overall quality of our publication. Each time he shared his thoughts, they resonated deeply with me and provided a wellspring of inspiration.
His guidance and suggestions were invaluable, as they propelled me to strive for excellence in every aspect of the newspaper. With his astute observations and insightful comments, he pushed me to explore new avenues, and expand the horizons of our publication. His dedication to our newspaper was unwavering.
The officials of the ministry of foreign affairs are in touch with the Romanian embassy and extended full support to them for the repatriation of the coffin to Romania.
The Prime Minister of Pakistan Shehbaz Sharif has also expressed his heartfelt condolences. PM Shehbaz said, the ambassador will be remembered for his active role in strengthening Pakistan-Romania relations.
The sudden and unexpected news has left everyone feeling deeply saddened and overwhelmed with gloom. The departure came as such a shock that it has taken everyone by surprise, leaving them in a state of disbelief. In times like these, our hearts are heavy as we come together to remember the life of the departed soul. Let us send our deepest prayers and wishes for his eternal peace and tranquility. May his spirit find solace and rest in the embrace of a higher power.
Let us also acknowledge the strength and resilience of the bereaved family. In the face of this profound loss, they stand tall, united by love and the memories they hold dear. RIP NICOLAE GOIA!!