Relentless bull-run takes share prices to historic high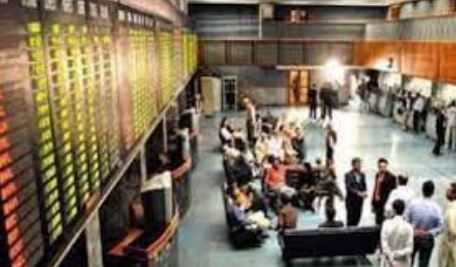 KARACHI, NOV 13 (DNA) — The relentless bull-run continued to hit the Pakistan Stock Exchange (PSX) taking it to the highest-ever level for the first time in its history on first day of the week on Monday.
The benchmark KSE-100 index crossed the 56,000 historic level for the first time in its history and was currently being traded at 56,428 with 1,036-point increase amid robust buying.
Experts said the previous week saw the local bourse maintaining its relentless bull run, closing at 55,391points, up 4.27 percent, with volumes averaging 544.05million shares.
According to the PSX website, the KSE-100 index struck a high of 56,098.33 points during early morning trade, up 649.80 points or 1.17 percent from the previous close of 55,391.36 points.
The sentiments are driven by an overall positive atmosphere owing to IMF's review under the Stand-By Agreement (SBA), as technical level talks, followed by policy-level, are due to start today.
Company-wise, top performers were CNERGY, KOHC, CEPB, FCCL and KTML, while laggards were HGFA, UNITY, BNWM, EFUG and ABOT. — DNA