RCCI organizes trade, investment conference in Sri Lanka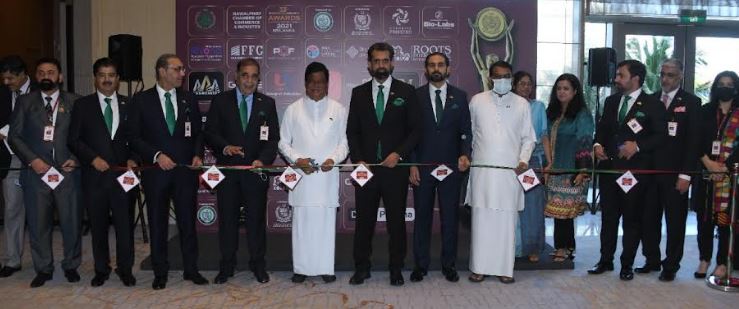 RAWALPINDI, NOV 23 /DNA/ – The first Pak-Sri Lanka Trade and Investment Conference, being organized by the Rawalpindi Chamber of Commerce and Industry (RCCI), was inaugurated by Dr. Bandula Gunawardana, Minister of Trade Sri Lanka in Colombo, the capital of Sri Lanka. The major aim of this BOC was to enhance bilateral trade relations and improve connectivity among trade partners and at chamber of commerce level.
Acting High Commissioner Tanveer Ahmad, Trade and Investment attaché Asmma Kamal, RCCI President Nadeem Rauf, group leader Sohail Altaf, former presidents Manzar Khurshid, Malik Shahid Saleem, Chairman Usman Shaukat, members of the executive committee and a large number of investors and representatives of Companies and organizations from Pakistan and Sri Lanka attended the conference.

Successful Business to Business (B2B) meetings were also held with representatives of various sectors including Pharmaceutical, Education, FMCG, Consumer Goods, Construction, IT. A number of memorandums of understanding (MoUs) have also been signed with a number of companies. A memorandum of understanding was also signed with the Sri Lankan Federation of Chambers of Commerce and Industry to strengthen bilateral relations at the Chamber level.
RCCI President Nadeem Rauf said that trade relations between Pakistan and Sri Lanka are historic and there is a historical partnership between the two countries. In addition, there is a need to provide a platform for the two countries to forge important trade links.
We are thankful to the High Commission office and Acting High Commissioner to Sri Lanka Tanveer Ahmed for their support and assistance for arranging B2B meetings on the sideline of BOC.
He said that there was a need to enhance relations between the two countries at the level of the Chamber of Commerce. Nadeem Rauf maintained that people-to-people contact and religious tourism provide excellent platforms to further expand bilateral cooperation between Pakistan and Sri Lanka. Pakistan is home to the Gandhara Buddhist heritage and proud custodian of some of the most sacred relics of Buddhism, offering great potential for promoting religious tourism from Sri Lanka to Pakistan, he further added.=DNA
===============