Question over performance infuriates Afridi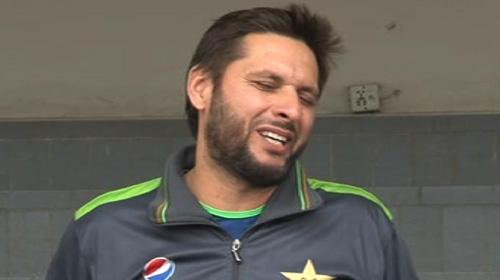 LAHORE, 06 JAN (DNA) – Pakistan Twenty20 skipper Shahid Khan Afridi on Wednesday lashed out at a journalist when he was questioned about the team's performance under his captaincy.
Afridi was speaking to the media outside the Gaddafi Stadium when a reporter raised a question about performance of the T20 skipper and the team under his captaincy. Khan replied, "I was expecting such a cheap question from you."
Later, journalists protested over Afridi's remarks and boycotted the press conference meanwhile, the all-rounder also criticized Salman Butt and Mohammad Asif, saying that they lied on TV shows.
However, Afridi again extended support to Mohammad Amir, saying that he has great potential and he has always respected him. He said every person commits mistakes, but Amir spoke the truth and has completed his sentence in the spot-fixing case.DNA