PTI's Raiwind march on Sep 30: Imran Khan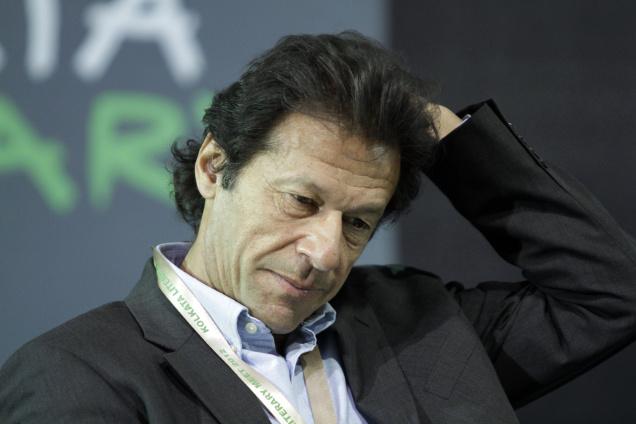 ISLAMABAD: Pakistan Tehreek-i-Insaf chief Imran Khan on Sunday announced that the party's Raiwind march would take place on September 30.
"Raiwind is not anyone's father's property," Imran said, addressing a party convention in the capital.
The party chief's announcement comes days after opposition parties expressed reservations about the location of the march.
Opposition leader in NA Syed Khursheed Shah had earlier said, "We will never support the idea of staging a demonstration outside the residence of any opponent."
The PTI, in a last-ditch attempt to get opposition members on board, rejected the idea that the protest will take place outside the prime minister's Jati Umrah residence.
"I ask people from all walks of life to reach Raiwind on September 30 ," requested the PTI chief. He asked the workers to start leaving for Raiwind from September 24 to join the protest.
While addressing the party convention, Imran said that it his right to raise voice against corruption.
Earlier this year, the PPP and PTI appeared to be on the same page regarding the Panama leaks and had expressed their intention to take to the streets several times.
Raiwind protest will be biggest
The protest in Raiwind will be the biggest in history of Pakistan, Imran claimed.
The PTI chief warned of a violent clash if anyone tried to create hurdles in the protest.
"Nawaz and Shahbaz, both will be responsible in case of any mishap," Imran maintained.