PTI to initiate movement against govt on August 7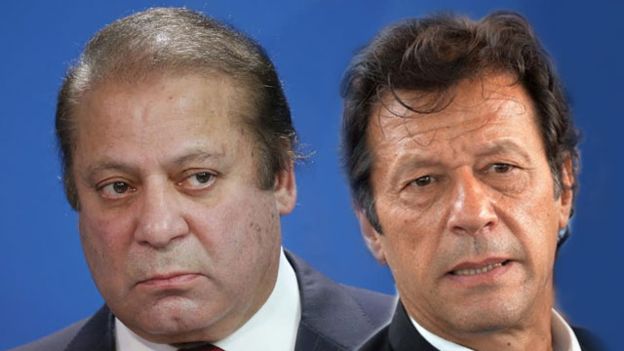 ISLAMABAD, 20 JULY (DNA) – Pakistan Tehreek-e-Insaf (PTI) Chairman Imran Khan on Wednesday stated that his party shall initiate movement against the government on August 7, further stating that a protest shall also be organized outside the office of the National Accountability Bureau (NAB) on July 25.
Khan said that the protest against NAB was being carried out because the institution did not carry out investigation against the government even after three months of the surfacing of the Panama Papers. He enquired that under which laws NAB acquitted Federal Finance Minister Ishaq Dar, further stating that there were different laws in the country for the rich and the poor.
PTI Chairman stated that the movement shall gradually evolve but will not stop, adding that the party was struggling to bring true democracy in the country. "If the country faces martial law, then PTI will be the political party that shall suffer the most because of it," he said. Khan said that he struggled for democracy in the country for 20 years.
He said that the movement will be called-off if the government agrees upon forming a commission according to the Terms of References (TORs) formulated by the Opposition catering the investigation of the Panama Papers. He said that he was also ready to be investigated according to the TORs that shall be used to carry out investigation against Prime Minister (PM) Nawaz Sharif.
"No one will be held accountable until accountability of PM Nawaz gets carried out," Khan stated. He added that the party shall first make the people aware and will then proceed towards carrying out a sit-in
He said that when coup was staged in the country during the previous tenure of PM Nawaz, the people were fed up of the government as it did not deliver and that is why they did not hit the streets, adding that the coup in Turkey failed as the country s leader worked on the welfare of his people and the country s prosperity.
Imran Khan also announced that the party shall be initiating a fund raising campaign for the anti-government movement, further stating that all party members shall be asked to contribute. "PTI has 3 million members and each member shall be required to contribute Rs 100," said the party chairman. DNA