PTI says party leader Ali Haider Zaidi 'picked up' by authorities in Karachi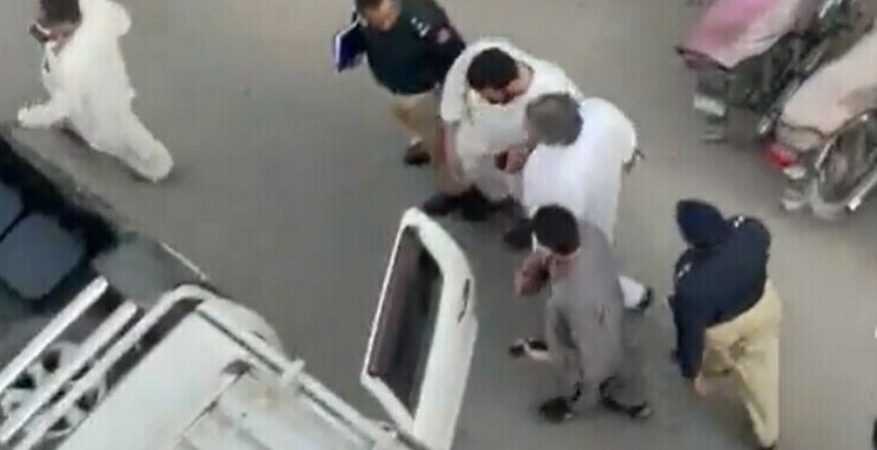 Karachi, APR 15: PTI on Saturday said that its Sindh president Ali Haider Zaidi was "picked up" by the authorities from the party's office in Karachi.
A video posted on PTI's official Twitter account showed a man, thought to be Zaidi, being escorted into a white automobile by men in civvies surrounded by uniformed police personnel.
In another video from inside the PTI Secretariat, officials can be seen pushing and dragging Zaidi from his arm.
Sindh Assembly opposition leader Haleem Adil Sheikh condemned Zaidi's arrest, saying the police barged inside the PTI office "illegally" and without any warrant.
"Ali Zaidi should be released immediately," Shaikh demanded. "This era of injustice will not last long."
The party's provincial media department also said that Zaidi was arrested from the PTI Secretariat without a warrant.
"The police entered the party office without any warrant," the party's Sindh spokesperson said. "Zaidi was holding a meeting with district representatives [at the time]."
The spokesperson said the police and men in civvies moved Zaidi to an undisclosed location.
"The police personnel also confiscated some mobile phones from the party's office," he said, adding that the raid was "illegal".