PTI files petition in NAB against Nawaz Sharif for alleged corruption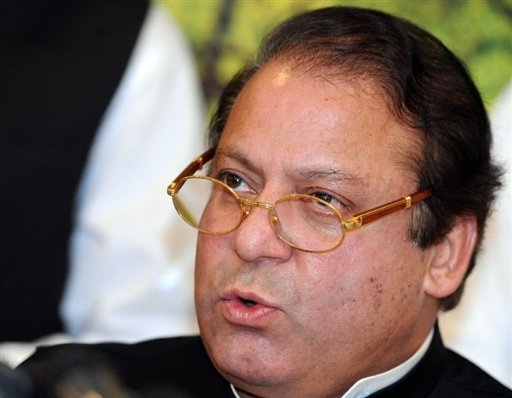 ISLAMABAD: The Pakistan Tehreek-i-Insaf (PTI) on Monday filed a petition with the National Accountability Bureau (NAB) against Prime Minister Nawaz Sharif and his family for alleged corruption.
The petition filed against the premier and his dependents and family members "for commission of offence of corruption" urged NAB to "perform its duties" in light of revelations made in the Panama leaks and other 'facts' put forth by the PTI in their petition.
Saifullah Niazi and party spokesperson Naeemul Haq filed the reference. The party is also holding a protest outside NAB headquarters in Islamabad.
Earlier, the PTI had decided to file a case against Finance Minister Ishaq Dar with the NAB, seeking the reopening of a corruption case worth over Rs130 billion, which was closed down 10 days ago.
On July 15, the NAB officially announced it had acquitted Mr Dar and closed the investigation, which was opened in the year 2000.
The petition was converted into one against the premier, which also names Dar and mentions the finance minister's "admitted transgressions".
An investigation published April 3 by an international coalition of more than 100 media outlets ─ based on 11.5 million records and 2.6 terabytes of information drawn from the internal database of Panama law firm Mossack Fonseca ─ details how politicians, celebrities and other famous people use banks, law firms and offshore shell companies to hide their assets.
According to documents available on the ICIJ website, the Prime Minister Nawaz Sharif's children Maryam, Hasan and Hussain "were owners or had the right to authorise transactions for several companies".
The data leak revealed the financial wheelings and dealings of over 200 Pakistanis, including the late Benazir Bhutto, Rehman Malik and other prominent politicians and businessmen.
The PTI petition also takes notice of a "BBC report confirming purchase of properties in Park Lane" and "Raymond Baker's book charging Nawaz Sharif with millions of dollars of corruption whose allegations were never contested and and never charged for defamation by the Sharifs".