PTI announces boycott of tomorrow's joint session of parliament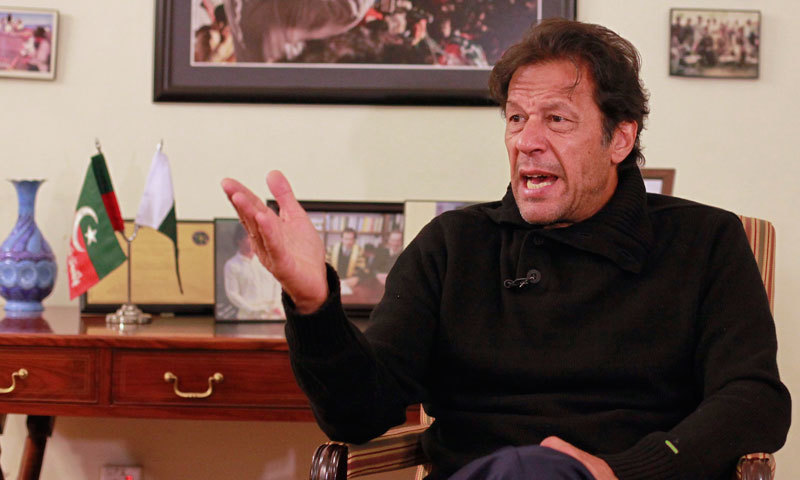 ISLAMABAD: Pakistan Tehreek-i-Insaf (PTI) Chairman Imran Khan on Tuesday announced his party's intent to boycott a joint session of parliament scheduled for Wednesday.
After much debate the party made the decision to boycott  the session due to its stance on corruption and the prime minister's refusal to hold himself accountable after Panamagate, Imran Khan told journalists.
"We have a clear line on the prime minister. We thought if we do not boycott tomorrow's session, we would be endorsing him. But he has lost his moral authority because of the Panama leaks," he said.
The party, however, attended yesterday's 'All Parties Conference' as it wanted to send a message that all political parties were on the same page when it came to Kashmiris rights and Indian aggression, Imran said.
During the APC some parties said the PM had divided the country on Panama instead of uniting it, Imran claimed.
Additionally, smaller provinces' reservations on the China-Pakistan Economic Corridor divided parties during the meeting, he said.
Furthermore, the PTI chief said the PM's role in the implementation of the National Action Plan was lacking.
"When there was a ruckus after the Uri attack, where was Nawaz Sharif?" he asked. "He was shopping in Gucci in London, whereas he should have provided leadership in Pakistan. There was no response from here when there was Indian aggression," he said.
"We believe Nawaz Sharif has lost legitimacy as PM. He promised to present himself before parliament for accountability six months ago, but still has not done so, Khan said.
The PTI chief said the premier had two options. "He can either resign and another PML-N leader can take over as PM. This is what happened in Iceland. There was no damage to democracy," he said. "The other option is he can present himself for accountability on the Terms of Reference that the opposition has put forth."
"Nawaz Sharif has held the nation hostage on this one issue," he said.
The PTI chief added that the party had called a central executive committee meeting in the capital to discuss plans for its upcoming shutdown of Islamabad after Muharram.
During the party's Raiwind March last week, Imran Khan announced that the PTI would not let the government function unless Nawaz Sharif fails to present himself for accountability.