4 Hazara women killed as gunmen open fire on Quetta bus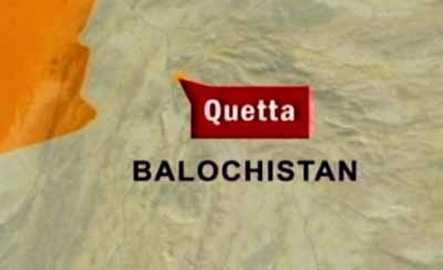 QUETTA: At least four women were killed and one injured when unidentified assailants opened fire on a bus on Kirani road near Pud Gali Chowk area of the provincial capital on Tuesday evening.
A police officer told media that two motorcyclists opened fire on a local bus, killing four women and injuring one.
In initial reports, police officials said the women appeared to be from the minority Hazara Shia community, and that the bus was travelling to Hazara Town.
Meanwhile, local television channels reported that the bus was carrying around 40 passengers.
Frontier Corps and police teams were dispatched to the area to control the situation. The injured were taken to Bolan Medical Hospital in Quetta for treatment and security in and around the hospital was tightened.
Chief Minister Sanaullah Zehri has condemned the incident.
Balochistan has been experiencing incident violence and targeted killings since more than a decade. More than 1,400 incidents targeting the minority Shia and Hazara community have taken place in the province during the past 15 years.
While sectarian terrorism in Balochistan has disproportionately targeted the Hazara community, easily identifiable because of their distinctive physical appearance, other Shias — especially pilgrims travelling to and from Iran — have not been spared either.