PTCL Announces Voluntary Separation Scheme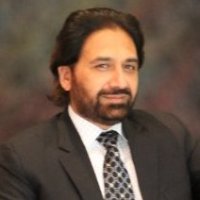 ISLAMABAD, NOV 28 (DNA) – PTCL Management on Monday announced a Voluntary Separation Scheme (VSS) for its employees.  The scheme offers an even more attractive package than the previous schemes.
It has been designed based on the feedback of employees, and will be highly beneficial for those who opt for it. Effective November 28, 2016, the scheme is expected to be availed by around 3000 employees.
Speaking to the press today, Syed Mazhar Hussain, Chief Human Resource Officer PTCL, said:
"The previous Voluntary Separation Scheme was greatly appreciated by employees as it offered a very lucrative package. In the last Scheme of 2014, we could not relieve all the employees who opted for this scheme, since business could not let go of such a sizable employee base at once, and risk stalling operations. However, with the successes reaped from the previous schemes and improved company performance, PTCL is now in a better position to offer this scheme to around 9,000 employees and can manage to relieve around 3,000 employees"
As the largest telecommunications provider in the country, PTCL strives to be the best in class and works continuously in improving to attaining the market standing. VSS is just one small step in that vision of being a leading service provider. "In addition to an attractive package of up to 100 basic salaries and several other financial benefits, PTCL will also arrangevocational training, recruitment support through headhunters and financial management through experts at PTCL's expense. This is just our small token of appreciation and reward for the employees' lifelong commitment to the company and to help them sustain a stable future" Syed Mazhar Hussain added.
As a company which puts its employees and customers first and foremost, PTCL has ensured that this scheme incorporates the maximum possible benefits that the company can reasonably provide to its employees. In addition to the packaged benefits, the scheme has several exclusive incentives and bonuses. Salient features of the VSS scheme are:
Regular employees will receive Transition pay with a multiplier of 4 (i.e. 4 times years of service) whereas New Compensation Pay Group (NCPG) employees will receive it with enhanced multiplier of 6 times years of service, Minimum length of service for eligibility of pension has been reduced from 20 to 18 years and the retiring employees will get the pensionary benefits of additional 2 years of service, Pensionable employees also have the option to choose between a lump sum payment of enhanced commutation or continued pension, depending on their particular aspirations, NCPG optees will be given Gratuity up to 4 times of basic salary (gratuity will be tax exempted), All the scheme optees will be given Leave Encashment of 180 days irrespective of their leave balances, Allowances of 6 months for Regular employees and 15 months for NCPG employees are also part of this lucrative package, In case of early adopter of this scheme; an additional amount of PKR 200,000/- will be paid as Early Bird Bonus if the offer is accepted by the employee within first 20 days of the announcement date, If 30% or more employees of the targeted population of any region will opt for the scheme, an additional amount of PKR 150,000 will be paid to each optee of that region, Outstanding loan along with due markup will be written off, EOBI pension benefits will also be provided to all employees opting for the VSS as per EOBI act and its rules, To support the VSS Optees in getting the jobs in other companies, services of leading head hunters will be arranged at company's expense. PTCL liability will be restricted to the Head hunters' commission in case the employee is selected for any job, In order to help the optees in beneficial cash management of their amounts, services of financial advisors (leading cash management companies/funds) will be arranged. Employees can consult them to having various investment options for making a better decision, A comprehensive plan has been worked out to arrange Vocational Trainings at the expense of the company, enabling the optees to get the required skill set in different fields of their choice for a more affluent future.=DNA
============