Press Club members visit ICCI headquarters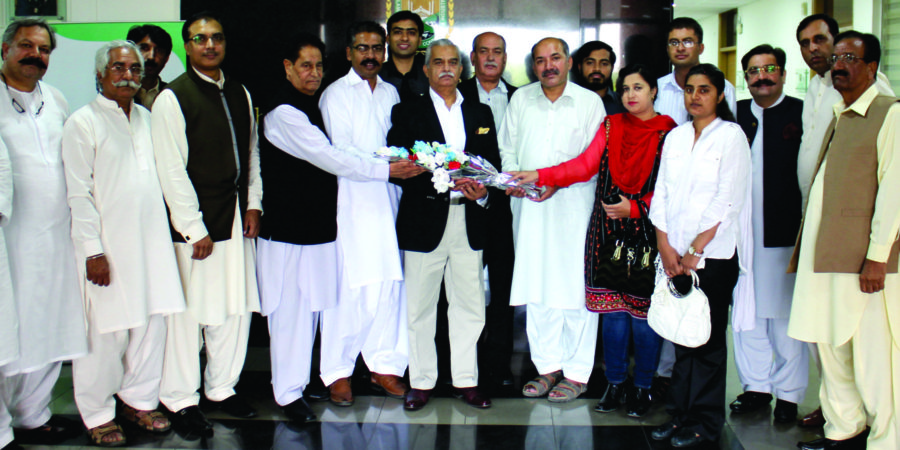 ISLAMABAD, OCT 08 (DNA) – A delegation of National Press Club (NPC), Islamabad visited Islamabad Chamber of Commerce and Industry led by its Acting President Naveed Akbar Chaudhry and congratulated the newly elected office bearers of the Chamber.
They assured full cooperation for highlighting the issues of business community for redress.
NPC Management Committee Chairman Amir Butt, Vice President Shakeela Jalil, Secretary General Imran Dhilo and others were in the delegation.
Addressing the delegation, Khalid Iqbal Malik, President, Islamabad Chamber of Commerce and Industry said that media was playing very important role in raising the issues of the economy for the attention of the government which was laudable.
He said NPC should fully cooperate with ICCI in highlighting the key issues of the business community for redress that will help in creating better conditions for the growth of business activities and improving the economy.
He said our country was passing through a difficult phase as the armed forces were facing challenges at borders.
However, he reassured that the whole business community of the country was standing with the armed forces at this critical time and was ready to make every sacrifice in case of any emergency situation.
Khalid Malik Senior Vice President and Tahir Ayub Vice President ICCI stressed for close cooperation between Chamber and NPC for the development of of a conducive business environment.
They said both organizations have common objectives to serve the cause of their members and they should make joint efforts for achieving common goals.
Speaking at the occasion, Naveed Akbar Chaudhry, Acting President, National Press Club Islamabad said that business community was playing an important role in promoting business activities and NPC will extend its better cooperation for highlighting key issues of trade and industry.
Both sides discussed problems being faced by the economy and agreed that their joint efforts would be helpful for urgent redress of problems.
Both sides discussed possibilities for launch of some joint projects that would be beneficial for their members.
It was agreed that both sides would maintain close liaison in endeavors aimed at promoting the larger interests of national economy.=DNA
============