PML-Z's Ijazul Haq joins PTI after party merger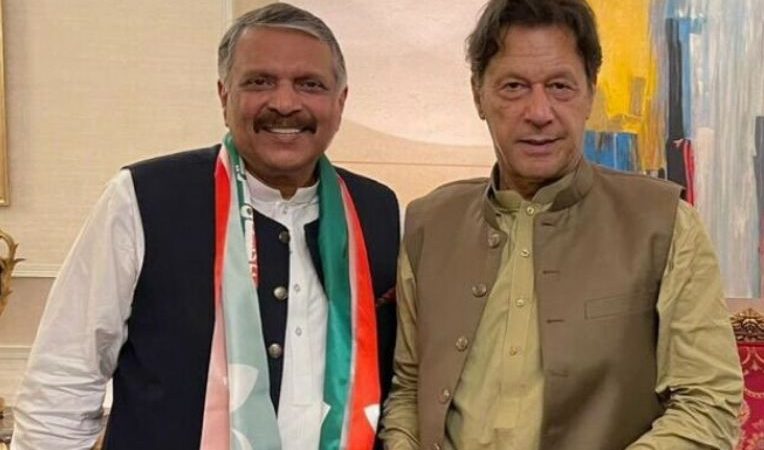 Ijazul Haq, son of former military dictator Ziaul Haq, on Sunday joined the PTI after merging his little-known party Pakistan Muslim League-Zia (PML-Z) into Imran Khan's.
The Election Commission of Pakistan had registered the PML-Z as a political party and allotted the "helicopter" symbol to it in August 2002.
The PTI said the PML-Z chief met Imran at his Zaman Park residence in Lahore where he formally joined the PTI and also merged his party with it.
His membership of the PTI is among several recent new high-profile additions to the party.
On March 11, former federal minister and PML-N leader Sheikh Waqas Akram had joined the PTI.
Last month, former Punjab chief minister Chaudhry Pervaiz Elahi had announced that he was joining the PTI along with ten other former Pakistan Muslim League-Quaid MPAs.
In January, PML-N Rawalpindi division president Sardar Mumtaz Khan had also formally joined the PTI.