PM Sharif repute further improved by keeping Pakistan from default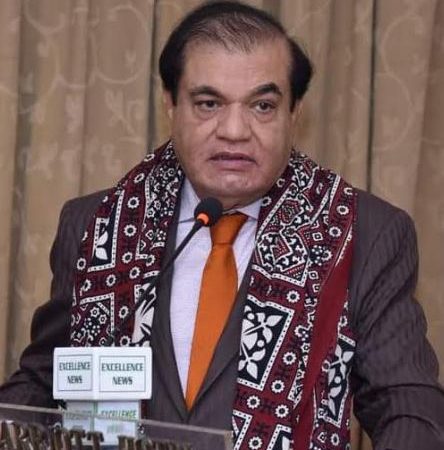 Chairman of National Business Group Pakistan, President Pakistan Businessmen and Intellectuals Forum, and All Karachi Industrial Alliance, and former provincial minister Mian Zahid Hussain said on Monday that Prime Minister Shahbaz Sharif has increased his stature and value by saving Pakistan from default.
Foreign Minister Bilawal Bhutto Zardari and Finance Minister Ishaq Dar have also played their roles in a very admirable way, he said.
Mian Army Chief General Asim Munir has also played a great role in securing funding commitments from friendly countries.
Talking to the business community, the veteran business leader said that if the country defaults, its effects will be felt for at least ten years, which are generally more destructive than war.
However, Prime Minister Shahbaz Sharif and his team have done what the leadership of Sri Lanka, Lebanon, Ghana, Argentina, and other countries could not do, and their countries went bankrupt, he added.
The business leader said that Pakistan has come close to default dozens of times before, but this time the situation is very difficult and can only be controlled by extraordinary measures.
In the event of default, the public and every sector of the economy are affected. Mobile service, banking, medical services, fuel, pharmaceuticals, and production capacity are disrupted, resulting in unrest, looting, violence, and political upheaval, he informed.
He said that it takes at least a decade to recover from these losses, but investor confidence in defaulting countries is sometimes never restored.
Pakistan is among the top borrowers from the IMF, and its history is full of breaches of promises, but strict action was never taken against it because, at that time the global powers needed Pakistan. Now the situation is different and patience will not be demonstrated.
Therefore, our policymakers should know that the series of breaches of promises and postponements of reforms is not going to last long, and if promises are broken as in the past, the IMF may once again freeze funds, which will result in dire consequences.
Mian Zahid Hussain added that the US is the largest shareholder of the IMF and Pakistan has been indispensable to the US administration's national security priorities for most of its history, but now the priorities of both the US and Pakistan are changing, therefore we must be very careful.
This time, the White House took time to signal the IMF to help Pakistan; therefore, Prime Minister Shahbaz Sharif himself had to go to Paris and hold long talks with the Managing Director of the IMF and agree to the strictest measures for which must be taken as a wakeup call.