Govt working to make Gwadar Port functional: PM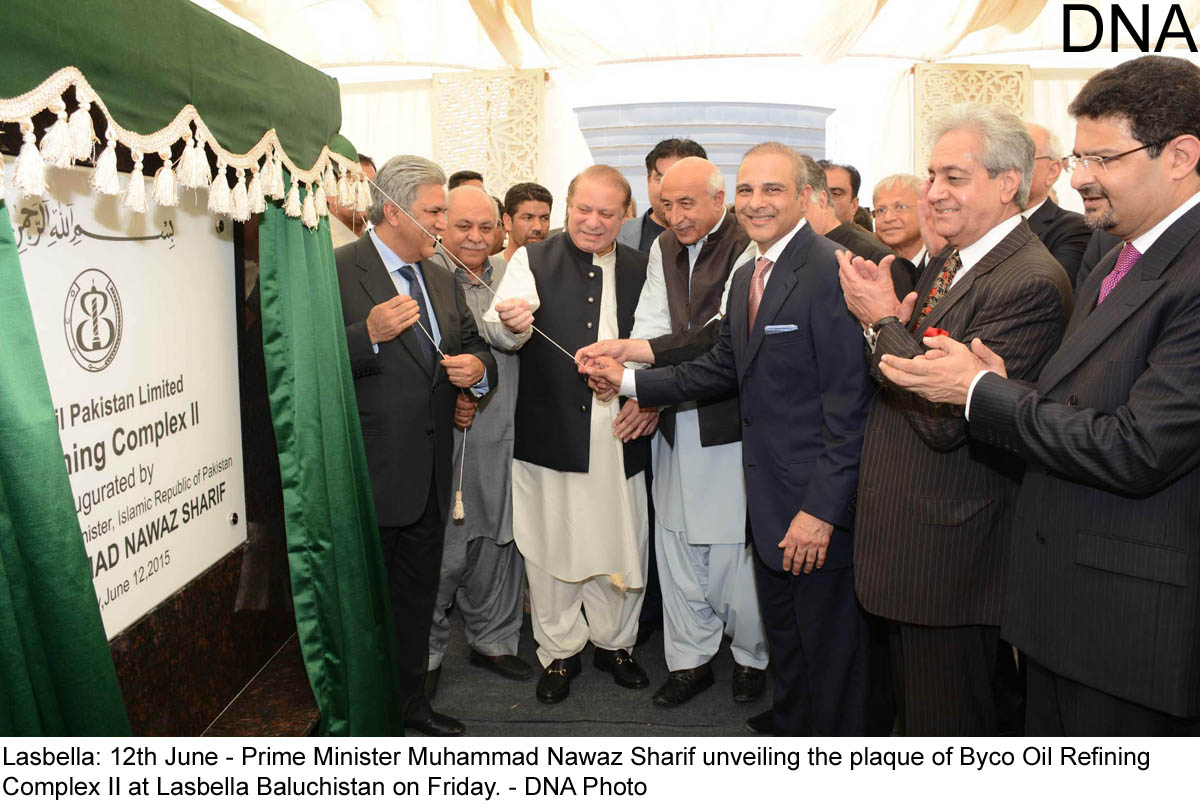 HUB, 12 JUNE (DNA) – Prime Minister Muhammad Nawaz Sharif on Friday said that peace is vital for elimination of poverty and unemployment.
Addressing the inaugural ceremony of Byco oil refinery in Hub, Nawaz Sharif said development and prosperity of Balochistan is part of government policy. The government is making all possible efforts to make Gwadar Port functional.
The Prime Minister said the government will make it free trade port that will benefit not only Pakistan but also the whole region. The Prime Minster said Gwadar will be linked to Central Asia through different routes.
He said work on motorway from Gwadar to Quetta and onward to Ratto Dero is underway.
Nawaz Sharif said the project will be completed at all costs. He said law and order situation in Balochistan and Karachi is improving. He said we are committed to eliminating terrorism from the country, especially in Balochistan.
The Prime Minister said Balochistan will be made an abode of peace. On Karachi situation, the Prime Minster said all the culprits involved in Safoora incident have been arrested. The Prime Minister said the terrorists are weakening and now they are targeting the innocent people.
Nawaz Sharif said Operation Zarb-e-Azb is going in the right direction. Temporarily displaced persons are now going back to their homes. He said, the government will overcome the power shortages by 2017. He said, many power projects are underway in the power sector.
He said coal power plants are being established in Thar while another power plant having capacity of 1,320 MW electricity is also being established at Port Qasim. Nawaz Sharif said solar based power projects are also being set up that will help to overcome power shortage in the country. DNA