PM says govt determined to serve people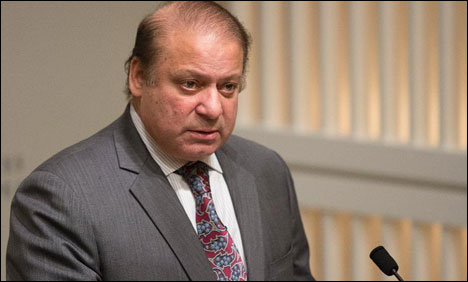 ISLAMABAD, April 01 (DNA): Prime Minister Nawaz Sharif has said Pakistan's economic turnaround has started and this process was irreversible and would make Pakistan an Asian Tiger.
He made these remarks at a meeting in Islamabad where he was briefed about progress on various development projects.
He said that the development agenda of the government would revolutionise the lives of the people as we are determined to deliver and serve the masses.
Nawaz Sharif said the government has successively been increasing budgetary allocations for the development projects that have been doubled during the last three years.
He said we cannot tolerate delays in the implementation of development projects and directed for timely release of allocations for power and communication sectors.
The Prime Minister said that the ministries should be accountable for timely and cost efficient execution of development projects and that he would personally monitor the performance of the ministries on a monthly basis.
Appreciating the speedy and cost effective work being done by NHA, Nawaz Sharif directed for completing all Motorway projects within the next two years.
Chairman National Highway Authority also briefed the Prime Minister on the pace of the ongoing as well as future projects of road networks across different parts of the country. DNA