PM participates in launching ceremony of Navy Warship fleet tanker in Karachi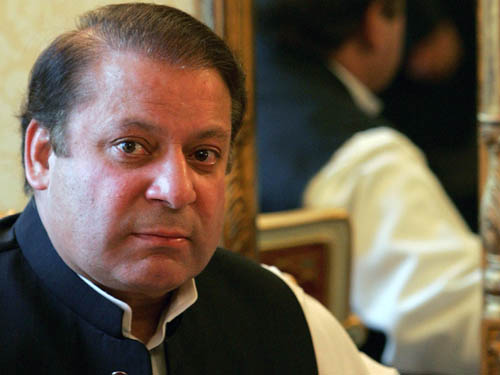 ISLAMABAD: Prime Minister Nawaz Sharif reached Karachi on Friday to participate in the launching ceremony of Navy Warship fleet tanker. Speaking at the occasion the prime minister said, "I am pleased that the biggest tanker in Pakistan's history has been constructed."
The 17000-ton heavy fleet tanker has been built with the cooperation of Turkey. The design of the fleet tanker was prepared by Turkey, while built in Karachi Shipyard.        
The Prime Minister said that he hoped many more of such fleets would be constructed with collaboration between Pakistan and Turkey. "Our friendship will withstand the tests of time," he said.
He added that his vision was an economically empowered Pakistan.
An earlier PM House statement said that the fleet tanker "will play an important role in catering to the needs of Pakistan Navy in meeting its logistic needs".
"The fleet tanker is a true testament of our efforts towards indigenisation and self-reliance, and enhanced collaboration with our brothers in Turkey. The design of this ship by Turkey and its construction by Pakistan's skilled manpower at Karachi Shipyard and Engineering Works (KS&EW), manifest an excellent combination to achieve indigenization through joint ventures with brotherly countries," said the statement.
The PM House said the fleet tanker's double-hull design would provide it with unrestricted entry into any port of the world.