PM Kakar unveils dossier about Indian oppression on minorities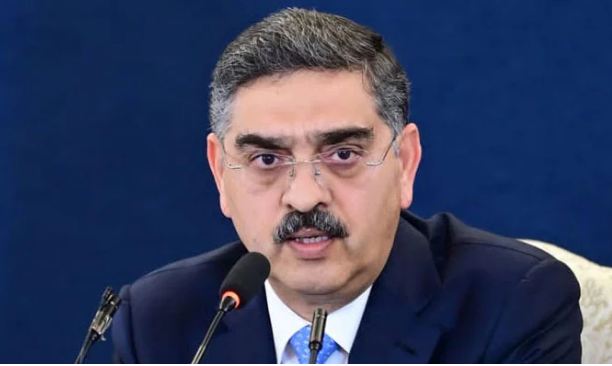 ISLAMABAD, NOV 15 (DNA) — Prime Minister Anwaar-ul-Haq Kakar has launched a dossier detailing Indian oppression on religious minorities. The prime minister unveiled the dossier prepared by Islamabad Policy Research Institute (IPRI) during a ceremony at Margalla Dialogue in the federal capital on Wednesday.
The dossier explains how instances of majoritarian violence have been inflicted on religious minorities since 2014, the year when Narendra Modi and Bharatiya Janata Party came to power. It also adds that 294 incidents of extremism against minorities occurred in the year 2021 alone. It also details how hundreds of churches were burned to the ground in the Manipur incident this year.
The dossier says that dozens of historical mosques in India are under threat and over 1,600 mosques are facing a media campaign. Speaking at the occasion, Kakar said that India was promoting instability in the region. He, however, added that Pakistan is emerging as a responsible state and will continue to play a positive role for world peace.
Kakar said Hindutva's emergence is a 'challenge' and RSS is continuously targeting minorities in India. Kakar added that minorities enjoy 'complete protection' in Pakistan.
The prime minister, who had also been the IPRI's board member, highlighted the potential for connectivity with the countries in the region including India, and said Pakistan never shied away from establishing trade links with India but it could not beg that as trade should be for mutual benefits.
However, he said before such links, it was essential to speak out on the Kashmir conflict as without addressing that issue, it was challenging to have normal relations with the current Indian regime.
He told the gathering that the Kashmir issue demanded attention aligned with the aspirations of its people as despite promises and UN guarantees, the Kashmiris could not be given their right to self-determination. Postponing the issue is not a solution as the historical resilience against colonization is evident, he added.
Referring to the Hindutva ideology infesting Indian society, he said such policies were a recipe for disaster. He said contrary to the ongoing persecution in India, the minorities in Pakistan were sharing their destinies with Pakistan having deep entrenched roots in business as well as society.
The prime minister said Pakistan was faced with the challenge of non-state actors but the country was prepared to respond that, without needing anyone's tangible assistance.
Giving a historical account of human history to the formation of modern-day political groups, the prime minister said amidst the containment policy, China arose to become the second biggest economy of the world. He said, unlike India, Pakistan never incentivized the conflicts.
Kakar said the country was ready to give a push to its economy by exploiting its potential of land and mineral resources and that the energies of a huge youth population needed to be channelised which was yet under-invested in terms of human resource as well as skill development.
Prime Minister Kakar calling Israeli barbarism in Palestine unparalleled even in the medieval era, reprimanded the world's double standards on war ethos and its "bizarre and surreal" rationalization of the killing of children in Gaza.
Referring to his discussions with some diplomats who defended Israeli actions by citing Israeli children's deaths, he expressed his surprise at the argument. However, he reiterated that the killing of any child, regardless of faith or origin, is condemnable.
"So how many Palestinian children have to be killed to appease and address the Israeli anger? One, five, ten, 500, 1000, 4,700? Can they give us a number so that we can satisfy those parents to wait as some 10,000 children needed to be killed to address the Israeli anger," he remarked.
He said those claiming to be the followers of Prophet Moses, were actually following the footsteps of Pharaoh by killing the children which was "utterly unacceptable."
Coming to climate change, he said it was becoming an existential threat even more than a military challenge as recent floods caused devastation even more than some small conflicts. This challenge cannot be overcome by a single power or group of powers.
To a question, the prime minister said the government was designing the projects in renewable energy and other areas of focus which also required global coordination and cooperation as the country was trying to stimulate the discourse at domestic, regional and global levels. — DNA