PM Kakar says illegal foreigners can return with valid documents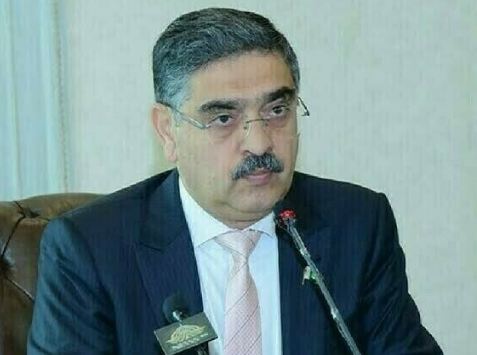 –Says govt met all IMF conditionalities for next installment
LAHORE, OCT 31 (DNA) — Prime Minister Anwaar-ul-Haq has made it crystal clear that registered Afghan refugees are not being sent back to their country and action is being taken only against illegal foreigners and they too can come back to Pakistan with valid documents.
Talking to media men in Lahore on Tuesday, Prime Minister Kakar maintained that no country in the world allows any foreign to stay there illegally.
About the deadline given to the illegal foreigners residing in Pakistan, Prime Minister Kakar said that they are welcome to come back to Pakistan with valid visas. "A citizen of any country can come to Pakistan with a visa," said the PM, reiterated Pakistan was not sending back registered Afghan refugees to their country.
The prime minister maintained "Illegal immigrants have been given time to go back. These people should return and come back legally." said Kakar. No country in the world allows illegal people to live there, he added.
Kakar also said that Pakistan gave time to the illegal foreigners to return to their country and did not coerce them into leaving by going after their businesses or any other means. "We have not banned them completely; they should go to their country and get a visa and then they can come," said Kakar.
Responding to a question, Kakar remarked that Pakistan will successfully conclude the upcoming review of the International Monetary Fund (IMF) scheduled next month. "We have achieved the targets and the revenue targets have been met. We are quite comfortable that our negotiations for the second tranche will conclude very successfully," he added.
Talking about inflation, PM Kakar said that it would be "unfair" if someone says that there has been no decline in the inflation rate. He added he had received reports of decline in the prices of essential items which was because of the appreciation of the rupee against the US dollar and hefty drop in the price of petroleum products.
The PM also asked newsmen to calculate the impact of rupee's appreciation against the dollar on the circular debt. He also said that the strict actions against the smuggling happening through the Afghan transit trade had helped the local industry with productivity was back on track.
Kakar said due to the smuggling the local mills were unable to compete against smuggled items and were forced to shut down. "These are all indicators that are going positive," said Kakar.
Punjab Governor Muhammad Baligh-ur-Rehman called on Caretaker Prime Minister Anwar-ul-Haq at Governor House in Lahore on Tuesday. Matters of mutual interest were discussed during the meeting.
On this occasion, Prime Minister Kakar expressed satisfaction over ongoing development projects in Punjab Province.
Meanwhile, Punjab Governor Muhammad Baligh-ur-Rehman highlighted the less annual funding of Higher Education Commission towards universities in Punjab and apprised that universities are facing loss because of this. He appealed to the Prime Minister for help in improvement of financial matters and enhancement of universities funding. — DNA