PM directs civil servants to enhance efficiency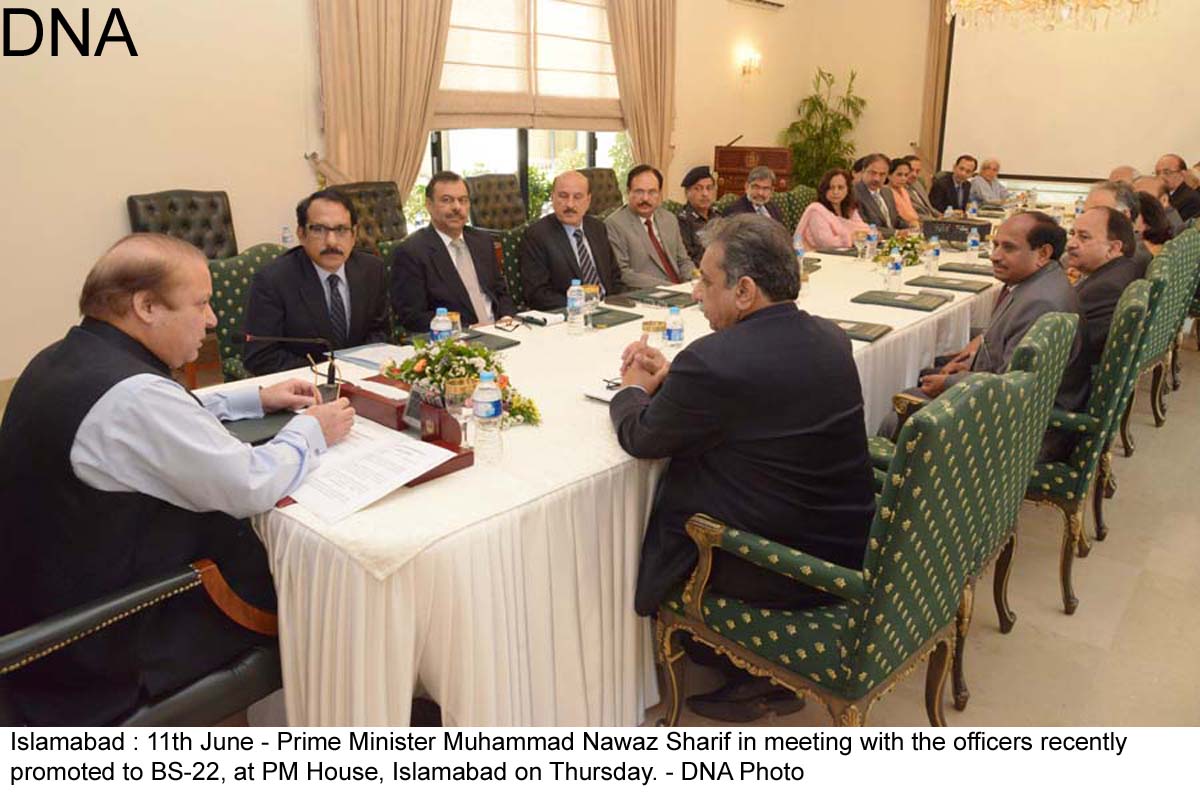 ISLAMABAD, 11 JUNE (DNA) – Prime Minister Muhammad Nawaz Sharif has directed the civil servants to enhance their efficiency to steer the country on the path of progress and development. He was talking to the officers recently promoted to BS 22 in Islamabad Thursday.
He said a government officers should work in the best interest of the country and nation without any political bias.   Senior officers should present themselves as role models of integrity and efficiency to their subordinates.
Nawaz Sharif said the government does not believe in political victimization of any kind and there is not a single instance during last two years in which any officer has been transferred on this basis.
The Prime Minister said that for the first time in country's history smaller occupational groups have also been given representation at the top level of civil bureaucracy to improve their service prospects and raise their morale.
The Prime Minister congratulated the newly promoted officers and said this is their time to pay back to the nation based on their about three decades of experience. He said their promotions were done purely on merit, in line with government's policy of transparency and good governance.
The officers also shared their views on the civil service reforms. Meanwhile, Chief of Jamiat Ulema-e-Islam-F Maulana Fazlur Rehman called on Prime Minister Nawaz Sharif in Islamabad on Thursday and discussed overall political situation. DNA