PM, Army Chief discuss economic, security issues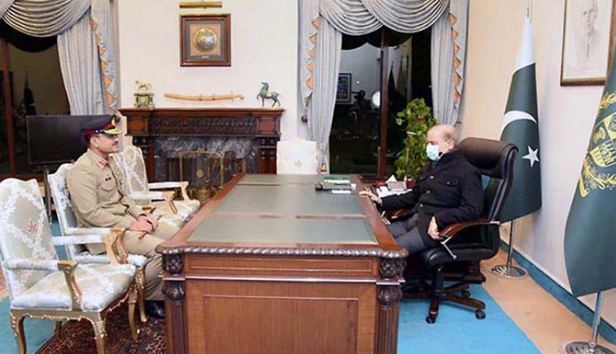 ISLAMABAD, Jun 20 (DNA): An important meeting between Prime Minister
Mian Shahbaz Sharif and Chief of the Army Staff (COAS) General Asim
Munir was held on Tuesday.

PM Shehbaz Sharif and the Army Chief discussed the security and economic
situation of the country in the meeting.

The channel reported that COAS General Asim Munir gave a briefing to the
PM on the internal and external security situation of the country.

The channel report further said that Prime Minister Shehbaz Sharif
expressed confidence in the security briefing of the Army Chief.

Separately, PM Shehbaz also chaired an important meeting on the economic
investment plan in which COAS General Asim Munir also participated.

Punjab Chief Minister Mohsin Naqvi, Sindh Chief Minister Murad Ali Shah,
and ministers including Khurshid Shah, Aminul Haq, and Tariq Cheema also
participated in the meeting.

According to the sources, the meeting made a detailed consultation on
the investment plan and the PM emphasised investment in IT, petroleum
and agriculture sectors as a priority as GCC countries will invest in
these three sectors.

The meeting was also briefed that foreign investors will invest in these
sectors on half return basis.