Sunita Marshall breaks silence on family's differing religious beliefs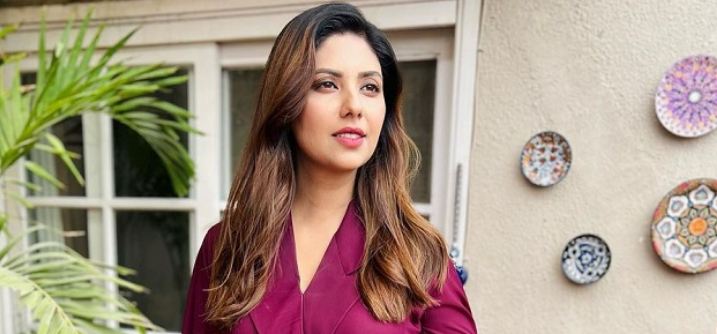 Supermodel-turned-actor Sunita Marshall addressed all the questions regarding the differing religious beliefs of her family, once and for all.
In a recent podcast outing with YouTuber Nadir Ali, Marshall clarified that she still follows Christianity and has no plans to convert either, however, her kids with husband-actor Hassan Ahmed are followers of Islam.
"It was pre-decided before our wedding that kids will follow the teachings of Islam," Marshall shared. "My kids read Quran, they offer prayers and fast during Ramadan."
"I have no such plans, nor do I have any pressure [to accept Islam] from Hassan or his family," replied the 'Baby Baji' actor to the host when asked if she plans to convert her religion to the same as her husband.
"I do get such comments on Instagram but they haven't bothered me yet," she added.
When quizzed further if she gets similar comments from her in-laws as well, she refused, adding that everyone is very sweet to her.
"I believe that one should follow their heart and not give in the pressure in terms of religious beliefs," Marshall stated.
It is pertinent to mention that Sunita Marshall married co-celebrity Hassan Ahmed in 2009, in Islamic and Catholic ceremonies. The couple shares two children together, a son Raakin and a daughter Zaynah.
"I had always wished to have a ceremony in a church. We did that after our Nikah and everyone [from Hassan's family as well] attended it whole-heartedly," she concluded.
Meanwhile, on the work front, Sunita Marshall is currently being seen in ARY Digital's daily serial 'Baby Baji'. She essays Asma (wife of Naseer) in the star-studded play featuring the likes of Samina Ahmed, Munawer Saeed, Saud Qasmi, Javeria Saud, Hassan Ahmed, Junaid Jamshed, Tuba Anwar, Fazal Hussain, Aina Asif and Faiza Khan.