PM Abbasi and Finance Minister Dar reach Islamabad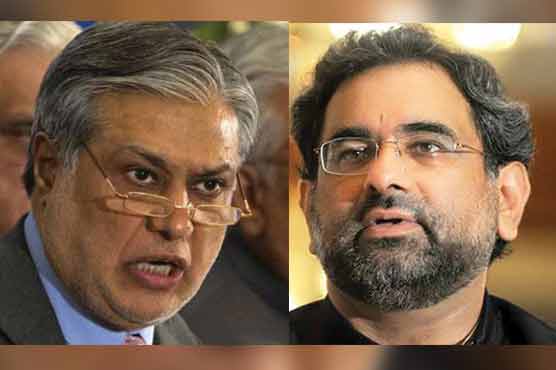 ISLAMABAD, SEPT 25 (DNA) – Prime Minister Shahid Khaqan Abbasi reached Islamabad from London on Sunday night. He was also accompanied by Finance Minister Ishaq Dar.
All the commercial markets and petrol pumps around Benazir International Airport were shut down before arrival of Shahid Khaqan Abbasi and Ishaq Dar. Even media personnel were stopped to enter the airport.
Finance Minister Ishaq Dar is scheduled to appear before accountability court today (Monday) in a reference filed by NAB against him for possessing assets beyond his known sources of income. His counsel has also confirmed that the finance minister will appear in accountability court today.
Former prime minister Nawaz Sharif is also reaching Islamabad today while his daughter Maryam Nawaz and son-in-law Capt Safdar are also expected to return very soon.
It is to be mentioned here that federal minister didn't appear before the court on September 20 after which his bailable arrest warrant was issued. National Accountability Bureau (NAB) had raided his house and also frozen his assets.
Earlier, Senate Standing Committee on Finance had urged Ishaq Dar to immediately resign from his office as NAB's corruption reference against him has created a bad name in the financial sector.
Supreme Court had directed NAB to prepare references in which one was regarding Al-Azizia Steel Mill while the other two were about London flats and 16 offshore companies held by the Sharif family.
A reference against Dar for having assets more than asset was also ordered.
SC had disqualified Nawaz Sharif in Panama case verdict on the basis of his non-withdrawn salary, considering it part of his assets on July 28.