PTI decides to end parliament boycott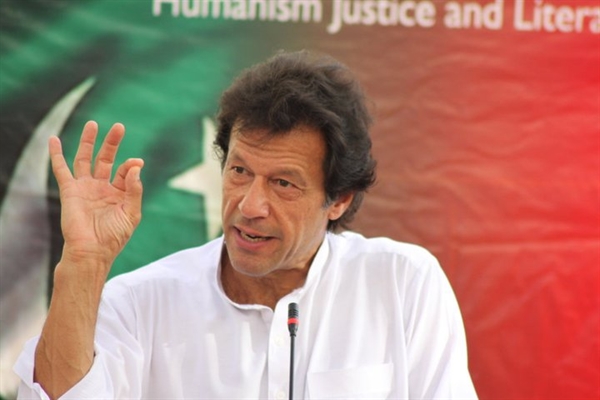 ISLAMABAD,DEC 13, (DNA) –  Pakistan Tehreek-e-Insaf on Tuesday decided to end boycott of the parliament and attend the session of the National Assembly tomorrow.
Chairman Imran Khan, while addressing the media, said that the party will submit two motions against Prime Minister Nawaz Sharif.  "Tomorrow will be the real test of the national assembly," he said.
"We are going to go to the parliament for some special reason," he said. He said that the purpose of ending the boycott submit two motions , one privilege and another adjournment motion, against the prime minister.
He said the Nawaz Sharif had himself discredited the parliament by not being answerable to it. Therefore, it was pointless to just come for attendance in the the parliament when the prime minister is accused of personal corruption. "What is the benefit of the parliament if people cannot get justice from it," he asked.
Imran Khan said that the statements of the prime minister's counsel in the Supreme Court were political, as the Prime Minister claimed that they had complete documents of their properties abroad, but maintained in the apex court that they had no evidence to prove ownership. "The Prime Minister's ethical standards must be higher than the rest," he said.
He said that it was the responsibility of the opposition to demand accountability, but the government hurled accusations at them, and instead of the Prime Minister, the Speaker of National Assembly sent a reference case against him.
Therefore, it now the parliament's responsibility to demand accountability against the Prime Minister. He decried that state institutions such as the National Accountability Bureau and the Federal Investigation Agency had failed, and even the Supreme Court had said they were not working properly.
He further said that Sartaj Aziz was disgraced during his recent visit to India. He questioned why the government sent the advisor on foreign affairs  to a conference when it knew Indian attitudes after had sabotaged the SAARC Conference. "The personal relations of Nawaz Sharif with Indian Prime Minister Modi will greatly harm the nation," he said.
He also said that the government was allowing the Qatari prince to break the law and hunt houbara bustards in Pakistan, whereas it was incomprehensible that a Pakistani citizen can even break a minor law in Qatar.=DNA
==================