Kenyan Independence Day function attracts huge audience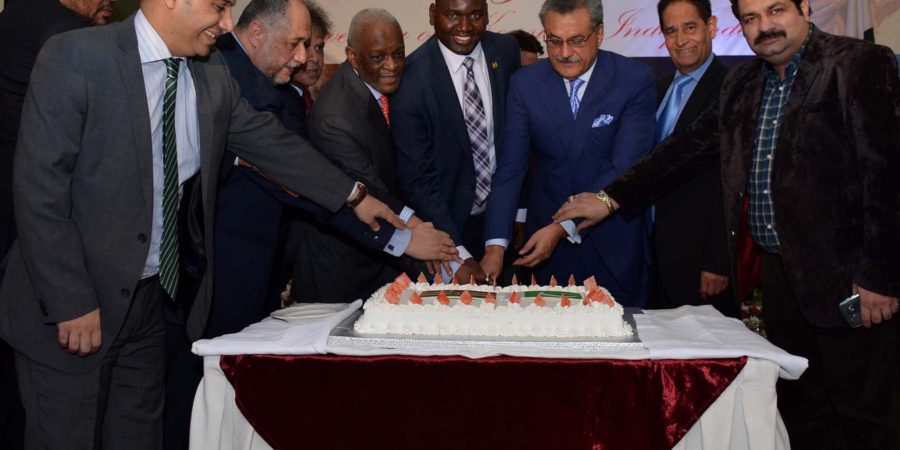 ISLAMABAD, DEC 13 (DNA) – Prof. Julius Kibet Bitok High Commissioner of Kenya has said relations between Kenya and Pakistan were based on mutual trust and understanding adding both countries share views on major regional and international developments.
The high commissioner expressed these words on the occasion of 53rd anniversary of Kenyan independence. A large number of diplomats, members of civil society attended the reception. Despite being a holiday on Monday, people turned up in significant number.
He further said, Pakistan remains our reliable and strategic partner of economic, political, social and cultural interactions. Indeed huge business potential exists between our two countries, he added.
The high commissioner further said, Kenya is geo strategically located in East Africa and indeed Nairobi, Kenya's capital is the gateway to Western and Central Africa region and a critical launch pad for investors interested in Africa.
Prof. Julius further said Kenya recently hosted high level meetings including the global entrepreneurship summit, WTO ministerial conference, UNCTAD and TICAD VI in Nairobi. These are symbolically important events positioning Kenya as a strategic investment and conference destination.
He said, "I take this opportunity to extend my since appreciation to those who did their best to prepare and organize this event".
Giving details about the national day the high commissioner said, the national day of Kenya is not just a holiday, but a symbol of the unity, solidarity, glorious past and promising future for all Kenyans.
The 12th of December Jamhuri day is also an annual milestone for our country, when we reflect on our achievements and set news goals, he added.
Prof. Julius said, often times, few individuals significantly alter the course of history. Fewer still modify the map of the world to create a nation-state. Our founding fathers rallied our people to independence.
The high commissioner said, today we lived in a complicated, unpredictable and challenging global environment, which requires much collective efforts to successfully navigate it.
In this context Kenya adheres to its old and pragmatic foreign policy aimed at building bridges for peace, international cooperation, global competitiveness and share national prosperity, he concluded.=DNA
==============