Paris University Club Won Jinnah Championship Cricket Trophy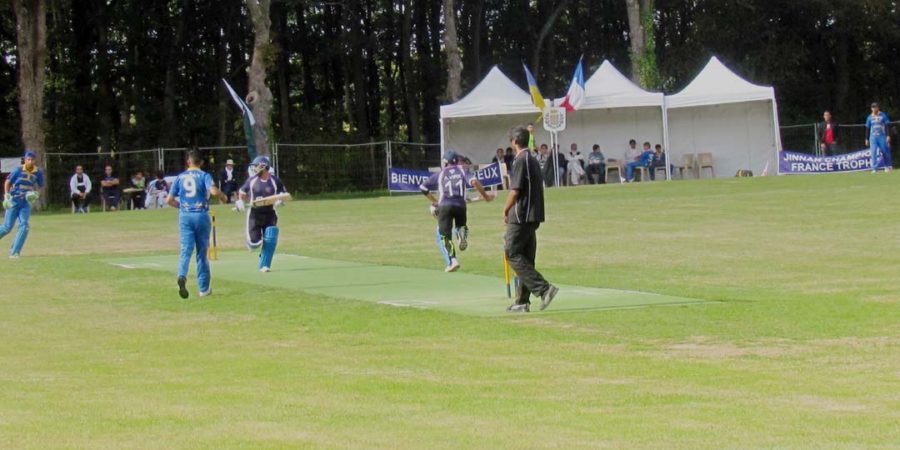 Paris, 25thSeptember, 2016.Paris University Club won the second edition of JinnahChampions Trophy final after beating Dreux Cricket Club  byscoring 243 runs against 216 runs in a closely contested matchheld today at the Cricket Stadium of Dreux, a small town outside Paris.
Jinnah Champions trophy jointly organized by the Embassy of Pakistan and France Cricket (Official Cricket body of France) was the second such event after successful launch of the inaugural edition of the "Champions League" T-20 Cricket tournament, under the title of Jinnah Trophy during summer of 2015.
The closely contested final match was witnessed by large number of foreign and local dignitaries, including senior diplomats from the cricket playing nations, senior officials from the French Ministry of Sports and the city administration.
FrenchWomen National team, President West Indies Cricket Board, President France Cricket and Chief Selector France Cricket also witnessed the final match.
The best teams of Division I, II and III of France Cricket participated in the event where Paris University Club andDreux Cricket Clubmanaged to reach the final.In all 24 teams participated in Jinnah Champions Trophy from all over France. The Group matches were started in May 2016
While playing first the Paris University Club scores 243 runs with the loss of four wicket while Mr. Ali Virk emerged top scorer with 95 runs. The Dreux Cricket club started its inning with a promising start but ended up scoring 216 runs.
While speaking before the award giving ceremony the Ambassador MoinulHaque said that Jinnah Trophy has become a symbol of Pak-French friendship and will prove a via media for promoting people to people contacts between Pakistan and France.
The Ambassador said that Pakistan has always been associated positively with the sport of cricket, especially in France where cricket is becoming increasingly popular.
He said that the aim of sponsoring this event was to highlight and promote the role of Pakistan in stimulating cricket in France and helping France in developing the sport of cricket.
Mayor of Dreuxwhile speaking on the occasion thanked Ambassador of Pakistan for sponsoring the event and hoped that it would help to popularize cricket in France.
The ambassador of Pakistan in France Mr. MoinulHaquewas joined by the ambassador of Sri Lanka in Paris, France to give away Jinnah Trophy to the winning team.
Trophy was envisaged to be held for three years (initially) and is currently the most prestigious cricket tournament in the cricket circuit of France.
ICC representatives, the French Sports Ministry, French administration and French  cricket clubs also took active part in making the championship a resounding success.