Bugti tribesmen will fight against India in Kashmir, says Shahzain Bugti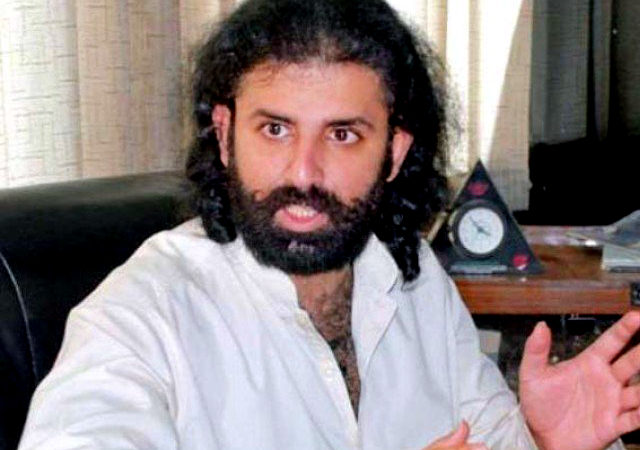 QUETTA: Jamhoori Watan Party (JWP) Balochistan president Nawabzada Shahzain Bugti on Sunday said Bugti tribesmen were fully prepared to fight against India in the hills of the Kashmir valley.
"Bugti tribesmen would fight against Indian troops ahead of Pakistan Army," said the grandson of Nawab Akbar Bugti.
The statement from the chief of JWP comes at a time when Indian rhetoric against Pakistan has reached a fever pitch following the attack on an Indian army camp in India-held Kashmir, with the valley going through a period of great turmoil.
Shahzain said Indian forces are involved in atrocities against the defenceless and voiceless Kashmiris, and added that the "sacrifices of the Kashmiris will not go unnoticed".
Due to the heavy-handed and brutal tactics used by Indian security forces to control protests in Indian-held Kashmir, more than 100 people have been killed, with hundreds blinded by 'non-lethal pellet guns' and thousands injured.
The JWP chief made the statement during a press conference at Bugti House.
Answering a question related to his cousin, Brahamdagh Bugti, Shahzain said it was Brahamdagh's personal decision to apply for asylum in India.
Shahzain also lamented that Prime Minister Nawaz Sharif has not made efforts to rehabilitate Bugti tribesmen as promised.
Bugti tribesmen have staged protest demonstrations in various areas of Balochistan against Indian aggression and interference in Balochistan.