Pan Asian Twist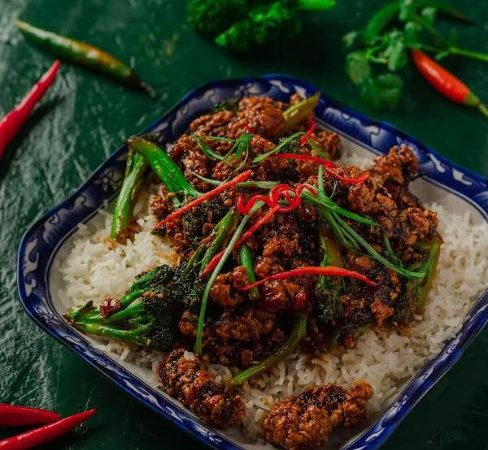 By: AB Khan It is true that islooties tastebuds have developed over the years and Islamabad is settling well with the new food scene around its boundaries. This upcoming gastronomic romance drive is not limited to burgers or pizza joints popping up every next month but fine-dining and pan-asian cuisine in particular is taking its toll over the tinsel town. Gone are the days of Chicken corn soup, Chowmein, Egg fried rice and Spring rolls. The new kid on the block is now Sushi, sashimi, Korean Chicken, Khao Suey, Laksa and a variety of pan-asian salads. Going with the flow, Nicole and Zaafir, of Loafology famesaid au-revoir tothe family-owned Chinese eatery by the name of "Dragon City" after two decades and recently opened up a Pan-Asian fine-dining restaurant "Sesame &Soy" rightbeneath the same place.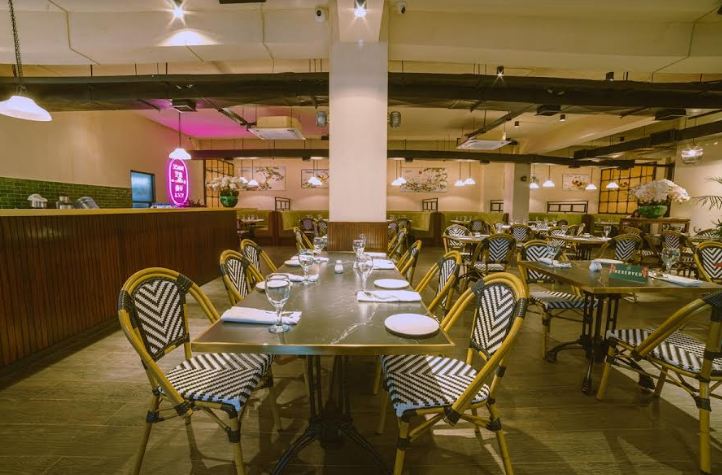 Coming down from the stairs into the restaurant lobby, the foyer casts the first impression on what awaits to be unfolded. Monochrome tiles contrast with massive Asian inspired paintings sets the tone for the evening. The décor in this 100-seater eatery, influence both eastern and western themes depicting Asian Deco era. The place even has a dedicated placement for a large lip sofa together with an ostrich feather lamp which sets the mood of the guests as they step in the dining room through fluted glass doors creating a vibrant and energetic ambiance. The interior of Sesame & Soy is bright with neon lights, walls hung handcrafted silk embroidered paintings, vintage paneling and stone table tops with gold trim stone table tops and cane style chairs blendingwell with seven-seater booths.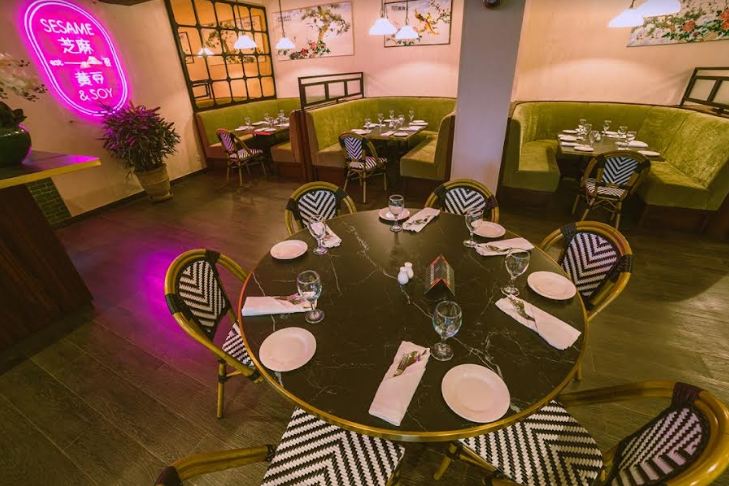 To one side of the menu an array of appetizers, soups, Hotpot and Mains and once flipped, Rice and Noodles, Curries, Sides, Drinks and Desserts takes the center stage. Going south, we preferred to order the things which have not been stumbled across before in the likes of Xo fried rice, Chili Caramel Beef, Teriyaki Salmon apart from the regulars like Thai Green Curry, Beef with Broccoli, Korean Fried Chicken and Hot Pot.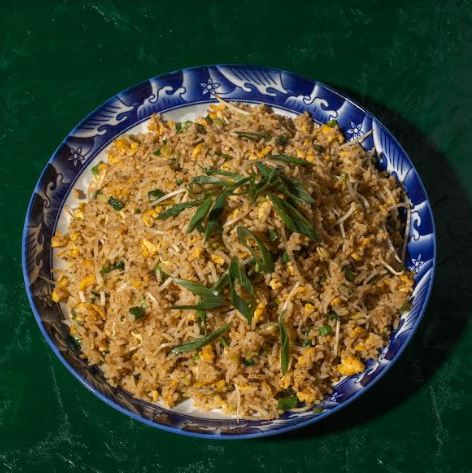 From the starters section the anonymous decision was reached amicably on Prawn Toast whereas the offer on salads demanded a voting at the table. The side salads, namely GadoGado salad, Kimchi, Sesame Carrots and Bean Sprouts, Miso Butter and Roasted Sweet corn made it a difficult choice to pickso we went with the recommendation of the chef and ordered GadoGadosalad. The ingredients of this Balinese delicacy were stacked into a pile of multilayered extravaganza of texture, and of sweet and sour peanut dressing. The tofu, potato cubes, boiled eggwere roasted until soft and half done whereas crispy slices of cucumbers gave the desirable crispy punch. Itwas indeed a fresh start. Prawn Toast is basically a Cantonese appetizer, triangles of bread coated with paste made from minced shrimps, with ginger and garlic infusion before being deep fried in a golden-brown color. The platter carrying 6 pieces was indeed crunchy as well as meaty and the best part was that although it was deep fried yet it was not dripping with oil, spotting an interesting aftertaste of prawns and diminutive sesame seeds as its name suggested. Thai Green Curry was piled under drifts of fresh basil, bay leaf's, bamboo shoots and ground crunchy driedchilies cooked in curry paste busting with flavors. The heat,emphasized by vivid slices of creamy chicken, but all of it was tempered by sweet brown sugar and fish sauce. Sweet Korean Fried chicken was a bowl of sweet, sticky sauce crusted with peanuts laying on a bed of sticky boiled rice. It soothes and playfully slaps the tastebuds as it is difficult to accept weather it's the tangy sauce or chicken cubes which leaves so much flavors on the pallets. Chilli caramel beef was the show stopper of the evening. The party enjoyed the succulent and well-marbled beef, lovely balance of colors on the plate, coleslaw garnishing with colorful cabbage helping to balance the palate. "This dish took most of our time till it came out it should have been. The beef marinades for 48 hours to absorb all the sauces in the likes of, chili Sao, honey and other homemade recipes" adds Nicole with beaming eyes. The beef cube portion size was just right, boosting a perfect elasticity and simply melts in the mouth. It was no doubt piece de resistance Hot Pot cauldron at Sesame and Soy offers variation within the hot pot itself. Guests are given option to choose from four different broths in the likes of Vegetable and Mushroom, Peanut Butter chicken, Coconut and Laksa Spicy Malaysian broth. But this is not where it ends. Lower your gaze and you find a cornucopia of Protein, Vegetables and Noodles choices in their respective sections. My pick was Spicy Laksa broth. It was thick, dark in color but I was awestruck with flavors. The Malaysian herbs were full in attendance infusing the assortments to the next level. Xo Rice sounded very intriguing so it was ordered. This multi-purpose sauce commonly called Xo is made from seafood and abundantly used in Hong Kong cuisines. Light brown rice, in a mix of textures, tender juicy seared chicken, caramelized bits of Xo sauce accompanied by crunchy onions and beans sprouts stole the show giving rice a total spin. It packed quite a punch. Freshen up after that boom and clash with a knotty tangle of herbs withchilies and garlic. There was so much depth and fragrance in the Xo sauce that it could be classified as one of the mains on its own. Two golden brown filets of manicured salmon captured the attention the moment it arrived. The fillets had been taken off the bone and lightly battered and pan fried. The fish had then been turned in a sweet, chili-hot soy glazed in Teriyaki sauce and returned to the golden frame, with translucent taste. It was peeling, juicy and absolutely delicious with the homemade teriyaki sauce. The first bite left no doubt that the filets were well marinated as per the thickness, simmered and cooked to perfection sliding in the mouth and fighting to take center stage. The Salmon which was definitely a distinct element of the dish that resonated well with Teriyaki sauce. This dish could not go wrong come what may as it can call chef's magnum opus. The artisan at work behind the stove was trained by the chef of the Japanese ambassador in Islamabad. So, seafood epicureans are in for a treat at Sesame & Soy for sure. From the non-meat side of the ledger, Ma-Po-Tofu, Kung Pao Cauliflower, Baked Cubed Tofu and Quinoa and Stir-Fried Spinach was on the card. These dishes not merely to be eaten, but to be explored, especially when one has tried Kung Pao Chicken and Kung Pawn Fish, this will surely be a tongue twister. All veggies are dressedwith vinegar and peanuts whereas the baked Cauliflower was a dish totally "flavor driven" fresh and crispy. Fried milk dessert. deep friend rolls with cinnamon and crumbs crust and vanilla custard filling raised an eye brow and instead of going for Fried Banana Fritters, a must have on all pan-asianmenus we took a chance to order this new and un-heard off dessert item. The guests can easily be mistaken on the arrival of the platter as these deep-friedgolden doppelganger rolls could easily be taken for crumb fried eggrolls. A custard like dish served warm with a dusting of cinnamon sugar and a chocolate sauce dip. The custard is made from milk and egg yolks and sugar whereas once fried it turns into roll, crisp on the outside with pudding-like milk on the inside. The dessert is a must have on all your visits. The menu at Sesame and Soy is contemporary,crafted carefully based on availability of ingredients thus taking a sustainable approach to the utilization of each ingredient's quality. " Our orderliterally covered all pan-asian tastebuds be it Korean, Thai, Chinese, Japanese, Hong Kong and even Indonesian cuisine all under one roof. Sitting at Soy, it was hard not to be drawn to the glassed kitchen where the action was taking place in full glory. No doubt the dining scene evolves to become more sophisticated and diverse with an open concept and interactive dining seems to be the next thing to watch out for. The restaurant opens at 6:00pm for dinner every day and post Ramadan it will be fully operational offering lunch as well as dinner .