Pakistan's cultural events at UN in 2016 made positive impact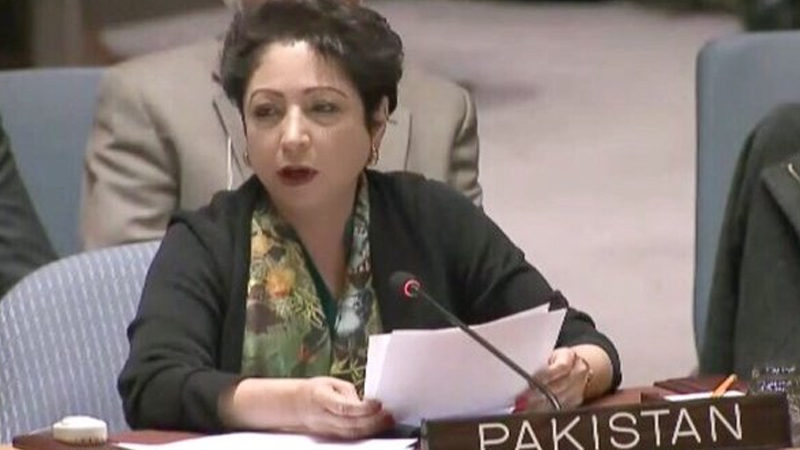 UNITED NATIONS, DEC 27, (DNA) – While articulating and defending Pakistan's policies on major international issues at the United Nations, the Pakistani Mission to the U.N. also promoted the soft side of the country, hosting a number of cultural events in 2016 that attracted diplomats, academics, art lovers as well as music and film fans.
"Today, the amazing outpouring of art, literature, music and films in Pakistan is the most forceful response to a tiny minority that seeks to impose an alien orthodoxy," Ambassador Maleeha Lodhi, who made the holding of public diplomacy events events as part of her outreach efforts at the world stage, said.
These events included the first-ever Pakistan Film Festival, a Sufi music concert at the UN General Assembly to celebrate Pakistan Day, an exhibition of modern Pakistani art at the United Nations, screening the Oscar-winning documentary "Girl in the river" at the UN and a photo exhibition highlighting Pakistan's role as a major contributor to UN Peacekeeping, that was opened Secretary-General Ban Ki-moon. Well managed by the mission officers and staff, the audiences here applauded the the string of events.
Pakistan's top-rated movies were screened at Asia Society, New York, to packed houses. The presence of Pakistani actors and film personalities, who traveled to New York from Pakistan, was a source excitement for audiences who cheered them when they came on stage. The stars included Mahira Khan, Mawra Hocane, Nabeel Qureshi, Saba Qamar, Wajahat Rauf, Yasir Hussain, Sheheryar Munawar, Asim Raza, Tooba Siddiqui, Adeel Hussain, Sanam Saeed, Jerjees Seja (JJ), Producers Afia Serena Nathaniel and Mehreen Jabbar.
On 23rd March, Ustad Rahat Fateh Ali Khan enthralled the jam-packed UN General Assembly Hall with his Sufi music, spreading the message of peace, tolerance and harmony, as Pakistan celebrated its National day for the first time at the world organization.
In June, Ban, the UN chief, spoke at photographic exhibition, organized by the Pakistan Mission, to mark the Pakistani Peacekeeping Day at UN Headquarters.
Pakistan, a leading troop contributor, currently has 7,161 personnel serving UN missions, including 280 police, 84 military observers, and 6,797 troops, deployed in 7 missions – Democratic Republic of the Congo (MONUSCO), Liberia (UNMIL), Cote d'Ivoire (UNOCI), Darfur Sudan (UNAMID), Haiti (MINUSTAH), Western Sahara (MINURSO), and Kosovo (UNMIK).=DNA
=================