Pakistanis buy Dubai property worth $379m in three months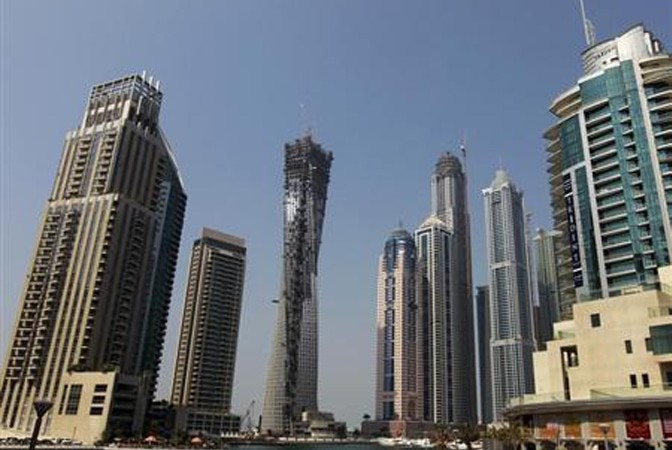 KARACHI: Pakistanis remained in pursuit of real estate in Dubai in the first quarter of 2015 as third biggest amount of foreign property transactions $379 million came from Pakistani nationals.Pakistanis purchased properties worth over $4.3 billion (16bn dirhams) in 2013 and 2014 in Dubai.Read: Pakistanis bought property worth 16bn dirhams in DubaiAccording to data released by Dubai Land Department in April 2015, Pakistani nationals made transactions worth $379m (1.392 billion dirhams) during the first quarter of 2015.In terms of investor numbers, however, Pakistanis stood second with a total of 953 investors, only behind Indians with over 1,000 investors.Also read: Capital flight to Gulf states worries govtPakistanis also make up the second largest non-Arab nationality in the UAE.
In a January market sentiment survey by Zameen.com, a Pakistan's property portal, a large number of respondents said they only wanted to invest in Pakistan. However, 49pc of participants who wanted to invest abroad wished to buy property in Dubai.
Bayut.com, a Dubai-based property portal, shared some insights from its UAE real estate market database.
Explore more: The lure of Dubai property market
The figures divulged by Bayut.com registered a quarter-on-quarter (Q1'14 to Q1'15) hike in searches originating from Pakistan regarding buying property in Dubai. Pakistanis' searches for buying property in Dubai went up to 87.29pc in Q1 2015 from 85.40pc in Q1 2014, suggesting an increased intent of buying rather than renting property.
Bayut data revealed that there were more Pakistanis searching for apartments up for sale in Q1 2014 (82.94pc) than villas (14.54pc). However, there was a drastic shift in the search trend in Q1 2015, as a whopping 24.42pc of searches from Pakistan related to the villa segment, while the searches for apartments dropped to 24.42pc.
Haider Ali Khan, Bayut.com CEO and Co-founder of Zameen.com, said the trend hinted at rising fortunes of Pakistanis and that higher end properties, like villas and town houses in Dubai were now within the reach of many more Pakistani individuals.