Pakistan to take war on terror to its logical conclusion: Pervaiz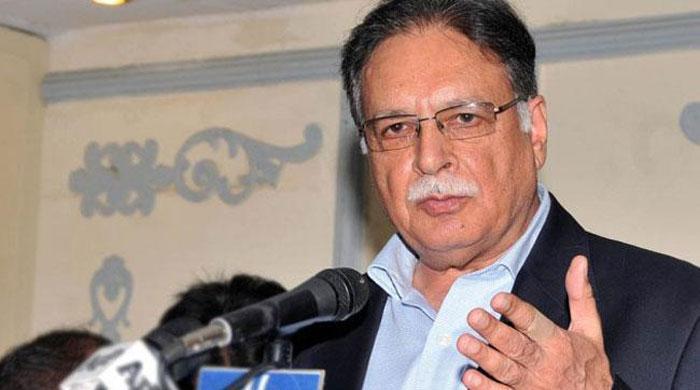 ISLAMABAD, 24 JULY, (DNA) – Minister for Information and Broadcasting Pervaiz Rashid has reiterated that terrorism will be eliminated from the country and full efforts for this purpose are continuing.
Speaking in a programme of state-run radio on Sunday, he said the war against terrorism will be taken to its logical end.
The Minister said security forces, law enforcing agencies and the people have given numerous sacrifices in war against terrorism.  He said these sacrifices have been acknowledged and appreciated the world over.
He said terrorism is crime against humanity and contrary to the teachings of Islam and we will continue efforts to root out this menace.  He said Pakistan condemns terrorism in all its forms and manifestations and wherever it happened.
He said Pakistan will not tolerate any terrorist on its soil and will not allow its soil to be used for terrorism against any other country.
Replying a question, Pervaiz Rashid said operation in Karachi was launched with the consensus of all the political parties.  He said as a result of this operation, peace is returning in the city and there is visible decrease in crimes like target killings, extortions and street crimes.
He said Rangers and other institutions have offered immense sacrifices for peace in Karachi.  He said the federal government is extending full cooperation and playing its role for peace in Karachi.  He said Rangers action will continue till the restoration of complete peace in the provincial capital
To a question, the Information Minister said Pakistan wants peaceful relations with its neighbours and wants the same from others.  He said it is the vision of Prime Minister Nawaz Sharif to have friendly and brotherly relations with all the countries.
Answering a question, he said Kashmiris have a right stance who is struggling for their right to self-determination and added India should understand their stance.
He said India had itself taken the Kashmir issue to the United Nations and confessed there that the dispute be resolved according to the aspirations of the Kashmiris.  He said Indian should fulfill its premise and Kashmiris should be given their basic right of self-determination. =DNA
=========