Pakistan expresses concern over growing Indo-US defence ties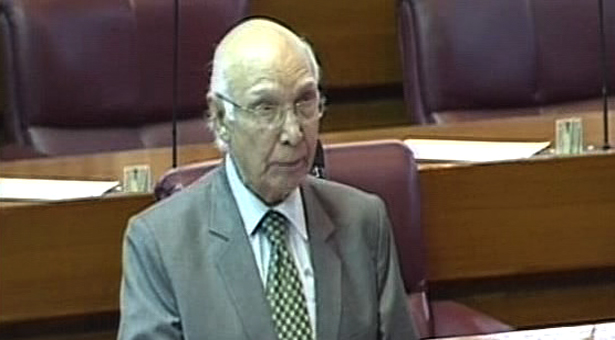 ISLAMABAD, 09 JUNE (DNA) – Pakistan has expressed concern over growing Indo-US defence relations, disturbing strategic and conventional balance of power in the region.
This was stated by Adviser on Foreign Affairs Sartaj Aziz while briefing newsmen about achievements of the government in the realm of foreign affairs during the last three years.
The Adviser said Pakistan will share its concerns with international community about threats to regional peace and stability. He said Pakistan has the right to maintain minimum nuclear deterrence to defend itself in the given situation.
Sartaj Aziz said dialogue is the only way to solution of all oustanding issues between Pakistan and India. He said Pakistan always facilitated Afghan-led peace process for the restoration of peace in that country.
The adviser on foreign affairs said the recent drone attack in which the Taliban leader Mullah Akhtar  Mansour was killed, has breached our sovereignty, caused a serious setback to the peace efforts and intensified hostilities in Afghanistan.
Sartaj Aziz said the most important diplomatic achievement during the last three years was path breaking transformation in Pakistan's strategic partnership with China. He said China-Pakistan Economic Corridor (CPEC) involving Chinese investment of 46 billion dollars was manifestation of that partnership. DNA