Nisar appreciates services of Pakistan Coast Guard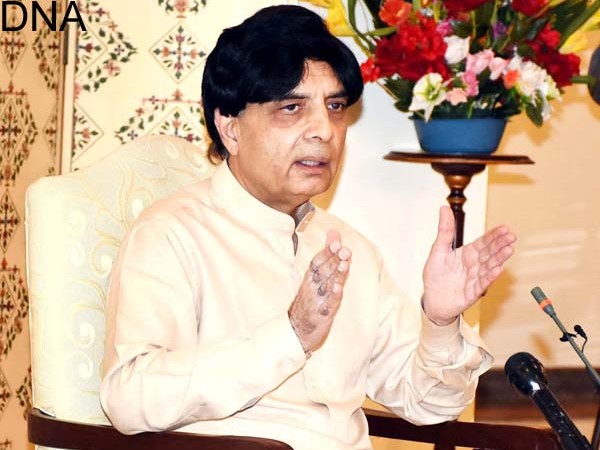 ISLAMABAD, 09 JUNE (DNA) – Interior Minister Chaudhry Nisar Ali Khan appreciated the performance of Pakistan Coast Guard (PCG) for its role in seizing large quantity of narcotics, apprehending illegal immigrants and limiting the smuggling of Iranian diesel and petrol in coastal areas.
The Interior Minister, while appreciating the leadership of PCG, observed that significant improvement has been witnessed in operational capability and output of Coast Guards since the new DG took over.  According to details, PCG apprehended 1493 illegal immigrants in the last eight months. While in March 2016 to date 367 illegal migrants were arrested by the PCG.
A breakdown of the arrests made by the PCG highlights that foreign nationals from Afghanistan, Iran, and Bangladesh were also arrested other than Pakistani citizens. Among those arrested from March on wards were 274 Pakistan nationals, 79 Afghans, 10 Iranians and four Bangladeshi citizens.
PCG's robust operations in costal bordering areas have helped the agency to deposit a total of Rs.8.095 million during last eight months. It is worth mentioning that diesel and petrol smuggling has also been under close watch of the PCG alongside Pak-Iran border.
Almost 38,000 litres of smuggled Iranian diesel and petrol including vehicles and speed boats were seized by the PCG. The operations of PCG against smuggled diesel and petrol along with seizure of vehicles and speed boats has helped the state treasury with a generation of Rs6.554 million.
An amount of Rs 1.1015 million was also generated from the seizure of anti-smuggling drive of PCG in which smuggled goods were seized by the coastal guards. From March 2016 till 20th May 2016 the PCG has also seized narcotics, which includes 444 kg opium and 1606 kg of hashish along with four vehicles smuggling the narcotics in the coastal areas. DNA