Pakistan, Belgian agree to expand cooperation multiple sectors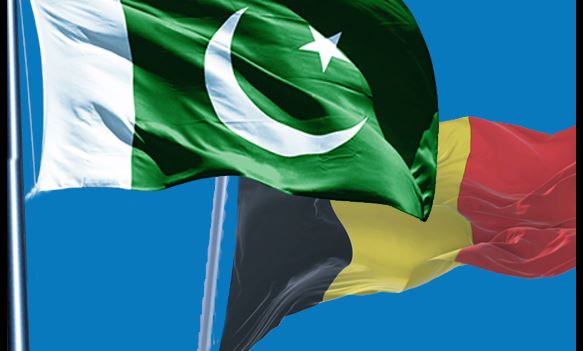 ISLAMABAD, DEC 8: Foreign Minister Shah Mahmood Qureshi met Belgian Deputy Prime Minister and Foreign Minister Ms. Sophie Wilmes at Egmont Palace in Brussels on 7 December.
During the meeting, the two Foreign Ministers took stock of the entire spectrum of bilateral relations. Recalling their meeting on the side-lines of the UN General Assembly Session in September and telephonic conversation in August, Foreign Minister Qureshi underscored that Pakistan valued Belgium as a close friend and an important trading partner in the EU.

Appreciating the positive trajectory in overall bilateral relations, including substantial growth in bilateral trade, Foreign Minister Qureshi emphasized to further strengthen the bilateral partnership and expand cooperation in political, economic, trade, education, science, multilateral spheres and people-to-people exchanges.
The Foreign Minister noted that a peaceful and stable Afghanistan was of crucial importance for Pakistan, the region and beyond. He underscored the importance of the international community's engagement with Afghanistan for stabilizing the situation, reviving the economy and facilitating lasting peace and stability. He stressed that international engagement and support was vital to avert a humanitarian catastrophe, prevent outflow of refugees and stop Afghanistan from once again becoming a terrorist safe haven.

The Foreign Minister also apprised his counterpart of the dire human rights and humanitarian situation in the Indian Illegally Occupied Jammu and Kashmir (IIOJ&K). He underscored that the unabated human rights violations and denial of right to self-determination to the Kashmiri people were major obstacles in normalization of relations between Pakistan and India.
Foreign Minister Qureshi briefed Foreign Minister Wilmes on the growing conventional asymmetry, induction of destabilizing weapons systems, provocative doctrines and aggressive posturing by India, which was gravely impacting strategic stability in South Asia.
Deputy Prime Minister and Foreign Minister Wilmes expressed satisfaction at the positive momentum in bilateral relations. She greatly appreciated Pakistan's facilitation and key role in the evacuation, in particular, its support to the successful conduct of the Belgian Operation Red Kite, which evacuated 1400 persons from Afghanistan, including 201 Belgian nationals.
The visit took place at the invitation of the Belgian Deputy Prime Minister and Foreign Minister. The visit provided further impetus to strengthening of the Pakistan-Belgium bilateral relationship and set fresh benchmarks for future cooperation.

Foreign Minister Qureshi extended an invitation to Deputy Prime Minister and Foreign Minister Wilmes to visit Pakistan at mutually convenient dates, which she gladly accepted.