Pakistan seeks UK help in ending rights abuses in held Kashmir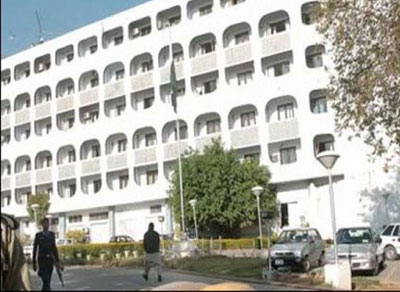 LONDON: The Pakistani High Commissioner has handed over a dossier on India's human rights violations in Occupied Kashmir to the United Kingdom's  UK Special Representative on Afghanistan and Pakistan.
According to a press release, Pakistani High Commissioner in the United Kingdom Syed Ibne Abbas visited the Foreign and Commonwealth Office on Thursday where he handed over the dossier to UK Special Representative Mr Owen Jenkins.
"The dossier contains details of gross human rights violations in the Indian Occupied Jammu and Kashmir by the Indian occupation forces. The High Commissioner highlighted the plight of the Kashmiri people and sought UK's assistance in putting an end to human rights abuses in IOK," said the press release.
Receiving the dossier, Mr Jenkins said that the United Kingdom government upholds human rights as a priority and would raise the issue of violations with the concerned wherever it takes place including Indian Occupied Kashmir.