Pak summons Indian envoy over firing, drone intrusion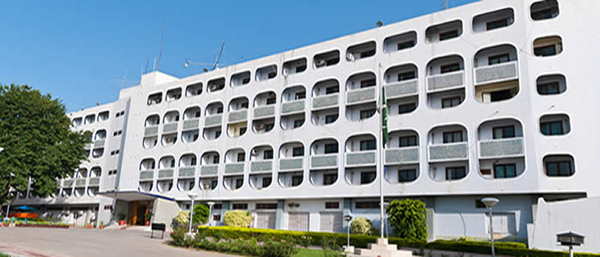 ISLAMABAD, July 16 (DNA): Pakistan summoned Indian High Commissioner Wednesday to protest over an Indian spy drone that intruded into Pakistani air space in Bhimber region and Indian firing that killed four civilians including a girl, officials said on Wednesday.
The UAV was brought down by Pakistani troops, a military spokesman said. He said this isn't the first time an Indian drone violated Pakistani space.
The Foreign Ministry said the Indian High Commissioner was summoned by the Foreign Secretary to lodge strong protest over air space violation at Banchirian Sector (near Bhimber in Azad Kashmir) on Wednesday.
A Foreign Ministry said an Indian UAV (Spy Drone) entered Pakistan's air space in violation of the International Law, Pakistan's territorial integrity and the two Agreements of 1991 on Air Space Violation, and SOPs of Advance Notice for Military Exercises, Military Maneuvers and Troops Movement. The UAV was brought down by Pakistani troops.
"The Foreign Secretary also registered the Government's concern over Heli maneuvers near LoC on 11 July 2015, which was an offensive and threatening posture," the statement said.
It said Protest was also lodged for the unprovoked ceasefire violation by the Indian BSF at Phuklian-Akhnor sector early morning on 15 July 2015, which continued until sunset.
The Foreign Secretary also protested the ceasefire violations which took place this morning at LoC and Working Boundary (WB), resulting in the martyrdom of Muhammad Sadiq, resident of village Malane in Chaprar sector and injury of three other civilians namely; Muhammad Boota, Muhammad Arshad and Shahid.
Details of further causalities were being ascertained. At Nezapir sector near LoC, the Indian side started unprovoked firing at midnight on 16 July 2015 while at the Working Boundary, Chaprar sector, the Indian BSF started fire at 01:25am which lasted until 05:00am. The Pakistani troops while exercising restraint also responded.
The Foreign Secretary emphasized that in the spirit of maintaining peace and tranquility at the LoC and WB, and the region at large, it was important that the 2003 Understanding on maintaining ceasefire is observed. The Indian High Commissioner assured to convey the message to his authorities, accordingly, the statement said. DNA