Pak, Saudi Arabia sign agreement for ployment of skilled workforce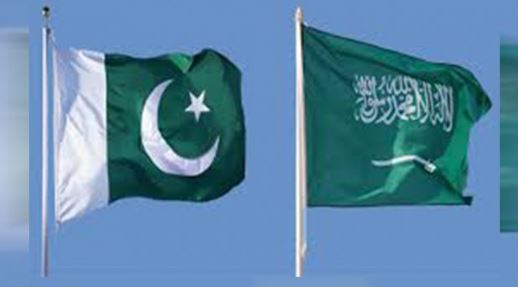 ISLAMABAD, APR 15 /DNA/ – The assessment of skilled workforce under National Vocational and Technical Training Commission, NAVTTC -TAKAMOL Skill Verification Program (SVP) was conducted at DESCON Training Institute, Lahore. A total of 11 aspirants with required skill set of electrician trade appeared in the skill verification program. All 11 participants successfully qualified the SVP Test.
Pakistan and Saudi Arabia signed a landmark agreement for certification and employment of Pakistani skilled workforce through Takamol and NAVTTC in December last year.
Ministry of Human Resource and Social Development of the Kingdom of Saudi Arabia (KSA) has introduced Skill Verification Program (SVP) implemented from July 2021 in order to regulate its labor market. After the implementation of SVP in KSA, skill verification has become necessary for the Pakistani skilled workers, who intend to have employment in Saudi Arabia.
Under this partnership, NAVTTC, National Vocational, and Technical Training Commission Pakistan and Takamol, a subsidiary of the Government of Saudi Arabia is establishing the testing regime under the Skills Verification Program, by exchanging the National Occupational Standards (NOS) and facilitating skill verification of candidates through competency-based assessment- theory & practical at exam Centers in Pakistan for candidates desirous of working in the Kingdom of Saudi Arabia.
This program will enable the Pakistani skill workforce to have authentic and internationally recognized joint certification by both Takamol Saudi Arabia and NAVTTC Pakistan, through Recognition of Prior Learning (RPL) assessment.
It is expected that millions of Pakistani skilled workers will get gainful employment opportunities with higher earning through this skill verification program.