Opposition decides to hold session of its own at hotel after Punjab Assembly is sealed off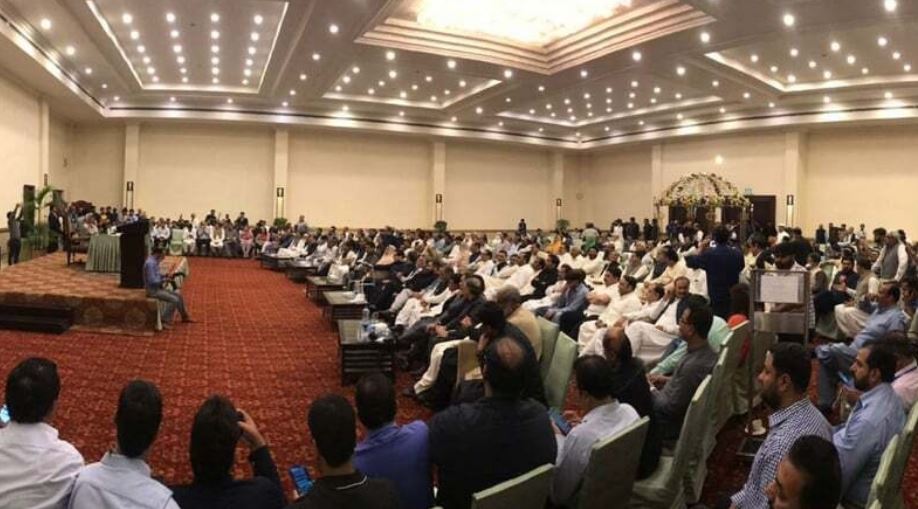 LAHORE, APR 6: After the Punjab Assembly was on Wednesday sealed off with barbed wires and the building's main gate was locked, the opposition lawmakers, led by the PML-N, decided to hold a session of its own at a private hotel.
In a video shared by PML-N on Twitter, PML-N Vice-President Maryam Nawaz and Leader of the Opposition in the Punjab Assembly, Hamza Shehbaz — who is their party's candidate for the vacant Punjab chief ministry — were seen riding a bus towards the hotel alongside other party leaders.
It is pertinent to mention that the joint opposition had held a mock session in the National Assembly on Sunday after the actual session was wrapped up by NA Depute Speaker Qasim Khan Suri.
However, in a tweet, Maryam claimed that tonight's session would have the backing of the "Constitution and law" and will not just be symbolic.
"The session of the Punjab Assembly that is going to take place presently is not symbolic but a constitutional and legal one," she tweeted. "God willing, the PML-N is going to prove its majority." She later tweeted that Hamza had been "elected" as Punjab's new chief minister by the opposition members with 199 votes.