None involved in arson: I am proud of our women for facing everything in jails with such dignity, courage: Khan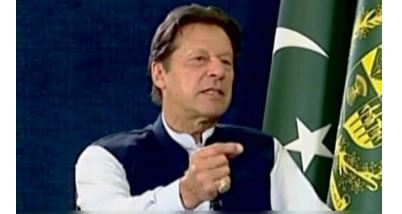 I am proud of our women for facing everything in jails with such dignity, courage: Khan
Says abducted PTI women being mistreated, subjected to severe mental torture in jails
Islamabad, JUN 4: /DNA/ – Pakistan Tehreek-e-Insaf (PTI) lauded his party's detained women and said he was proud of the way all the innocent imprisoned women who were facing mental torture and mistreatment in jails with dignity and courage.
PTI Chairman said on Sunday: "PTI women have been abducted and are being mistreated in jails, kept under inhumane conditions and subjected to severe mental torture when none were involved in the arson."
Imran Khan said that they were humiliated while protesting peacefully only to terrorise and scare women from exercising their fundamental right of protest in future and also to depoliticise them.
"I am proud of the way all our women have withstood everything with such dignity and courage," he added.