New Sindh CM says Rangers powers issues to be resolved soon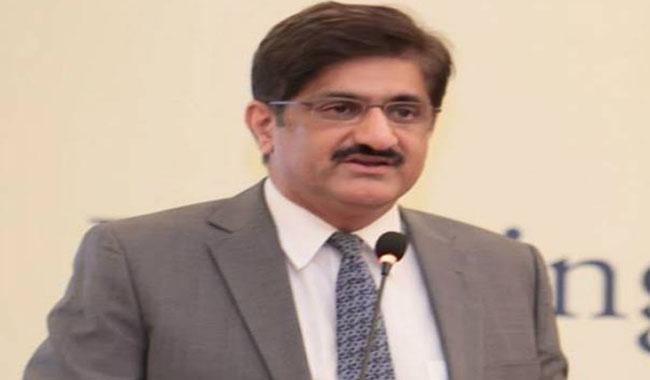 KARACHI, July 30 (DNA): Sindh Chief Minister Syed Murad Ali Shah has said that there was a perception of corruption and bad governance in Sindh. "We have to remove this perceptions collectively by establishing good governance and it is not a big deal but just we have to be honest in our work and actions."
This he said while presiding over his first cabinet meeting today at CM House.
He said that there are some big challenges for his government – the foremost challenge is to remove the perception of corruption and bad governance in Sindh. "We are accountable to the people of Sindh, we are accountable to our party leadership and top of it we are accountable to almighty Allah, therefore our actions and performance must be transparent," he said and added "If we work with dedication and honestly in the interest of people of Sindh nobody would raise his finger of accusation," he said.
Syed Murad Ali Shah said that merit in every sector was his top priority. "If you take your decisions on merit it would brush aside all the wrong impressions and propaganda," he said.
He assured all the ministers that he would delegate them full powers and give them free hand to perform in the larger interest of this province. "When I would give you free hand , definitely I would expect best results," he said. He went on saying that every minister is chief minister of his department and must work with full confidence and authority.
Syed Murad Ali shah directed all the provincial ministers to visit police stations, hospitals, schools and other provincial offices whenever they proceed on their field trips and then send their findings/reports to the concerned ministers. The ministers would be bound to take action accordingly "This kind of collective efforts would improve the performance of the government departments."
The chief minister urged all his cabinet members to be punctual in attending their offices and dealing the public. "If you start your day well in time you would deliver better," he said and added that it has been his practice and experience. He also directed all the ministers to ensure discipline in their departments.