New JIT to reopen Musharraf treason case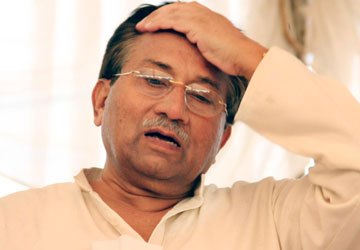 ISLAMABAD: The federal government has started considering names of different officials to constitute a team to 'reinvestigate' the high treason case as the joint investigation team (JIT) that probed the matter in 2013 is no longer available, sources privy to the prosecution told Dawn.On November 10, the Islamabad High Court (IHC) ordered the federal government to reinvestigate the alleged aiders and abettors in the case.
The treason case was probed by the JIT headed by Mohammad Khalid Qureshi, additional director general of Federal Investigation Agency (FIA), with directors Hussain Asghar and Maqsoodul Hassan as its members. The JIT held former military ruler Pervez Musharraf as the sole accused in the treason case.
On Nov 10, IHC directed federal govt to reinvestigate the case
On November 11, 2013, it submitted a report on the basis of which the secretary interior in December 2013 filed a complaint against Gen Musharraf for 'subversion' of the Constitution by proclaiming an emergency on November 3, 2007.
The proceedings in the treason case started on December 13, 2013. However, JIT was dissolved in March last year after Hussain Asghar was transferred from the FIA to the Punjab Constabulary. Mr Qureshi, however, continued appearing before the special court as the head of JIT and also recorded his statement in September 2014.
A few months ago, Mr Qureshi, a senior officer of the police service of Pakistan (PSP), was posted to the National Police Academy as its commandant. Sources said Mr Qureshi was about to retire from service.
The services of Hussain Asghar are currently at the disposal of the Punjab police.