NCSW hosts 20th Meeting of the Inter-Provincial Ministerial Group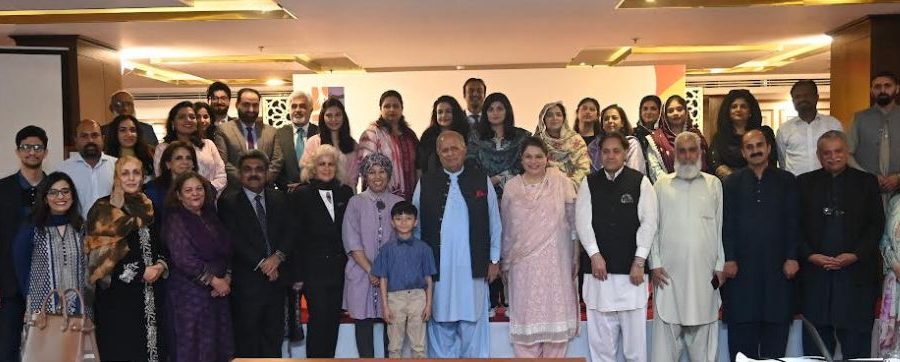 Islamabad, JUN 6 /DNA/ – The National Commission on the Status of Women (NCSW) hosted the 20th Meeting of the Inter-Provincial Ministerial Group (IPMG) marked a significant step towards promoting women's empowerment in Pakistan through streamlining data collection mechanisms.
The meeting focused on efforts to establish the U.S. Embassy International Narcotics and Law Enforcement Bureau-funded UNWOMEN-supported National Gender Data Portal as a credible and comprehensive source of gender-related data in Pakistan. The IPMG developed action items to serve as a roadmap for implementation, ensuring that the objectives and priorities agreed on at the meeting become concrete steps that take gender equality to every part of the country.
During her welcome note, Nilofar Bakhtiar, Chairperson NCSW said, "This meeting served as a crucial platform for fostering collaboration and driving positive change in advancing gender equality and women's empowerment in Pakistan. Let us continue to work together to create a society where every woman's and girl's voice is heard, and her rights and contributions are acknowledged and valued."
Ms. Sharmeela Rassool, Country Representative of UN Women, delivered the opening remarks and outlined the objectives of the 20th Meeting of the IPMG. She emphasized the significance of strengthening data collection mechanisms and fostering collaboration among federal and provincial stakeholders. She stated, "The IPMG serves as an catalyst transformation for bringing together women related machineries and institutions to identify practical, tailored and impactful solutions specific to Pakistan's needs. The National Gender Data Portal stands as a prime example of such a solution that was proposed at the 14th Meeting of the IPMG and has since then been actioned out. This high level group has always recognized the pivotal role of data, we understand its significance in pinpointing policy gaps and empowering leaders and officials to make well-informed decisions."
The IPMG Meeting also featured an address by the U.S. Embassy's International Narcotics and Law Enforcement (INL) Advisor Gender Security, Law and Justice who stated, "The U.S. Embassy recognizes the importance of this platform in advancing gender equality and strengthening data collection mechanisms. Addressing social issues and promoting women's rights require gender statistics and gender-responsive approaches that recognize women's unique challenges and needs. INL remains committed to supporting this important work."
Mr. Riaz Hussain Pirzada, Federal Minister of Human Rights in his keynote remarks emphasized the significance of coherent and open communications from all relevant stakeholders that is necessary to address inequality prevailing in the country. "Equal opportunities are not just a basic fundamental right, but gender equality is necessary to attain economic growth, create peace societies and foster sustainable development."
The strengthening of the National Gender Data Portal was the key agenda item, with participants acknowledging its critical role in providing accurate and comprehensive data on gender-related indicators.
During the meeting, an update was also presented on the 67th Session of the UN Commission on the Status of Women, focusing on the latest developments and initiatives to empower women and bridge gender gaps. The participants engaged in insightful discussions and shared best practices to enhance women's political participation, address the gender digital divide, and promote inclusive policies.
The IPMG was established in 2009 to enhance inter-provincial coordination between women related mechanisms and institutions in Pakistan. Nineteen meetings have been conducted to facilitate the exchange of experiences and insights and encourage joint initiatives. The 20th Meeting of the IPMG showcased the dedication and commitment of stakeholders to advancing gender equality in Pakistan. The shared vision of a more inclusive society, where every woman and girl can thrive and contribute to the nation's progress, remains at the core of these collective efforts.